News
Sheriff, District Attorney Threatened with MJ Lawsuit
Attorney for Former Michael Jackson Producer Sends Letter Demanding Investigation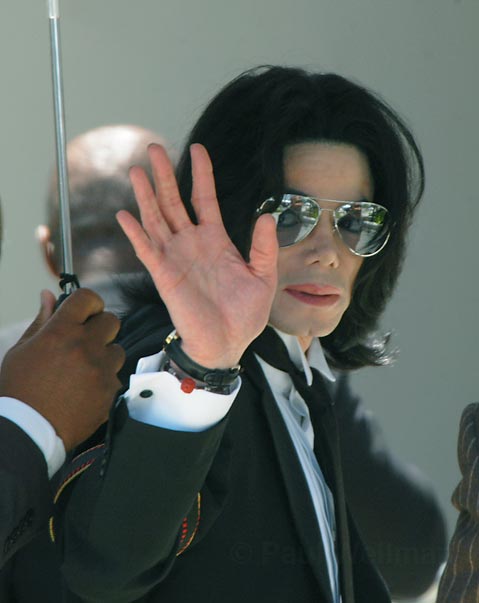 The District Attorney and Sheriff's Department of Santa Barbara County are being threatened with a lawsuit by Marc Schaffel, a former producer for Michael Jackson, who is claiming that county officials leaked to the media confidential information they had obtained during the course of the pop star's molestation trial in 2005.
Schaffel's attorney Howard King penned a letter – which was sent to the DA, Sheriff, County Counsel, and the state Attorney General – that demands the county launch an investigation into who released footage of an interview Schaffel did with Debbie Rowe, the mother of two of Jackson's children, to the celebrity news Web site TMZ.com. The letter also alleges that the county was the source of such information, a charge that the county has vehemently denied, with Sheriff Bill Brown calling the claim "preposterous" and County Counsel Dennis Marshall explaining that King has "no evidence whatsoever."
The footage, which was quickly removed by TMZ.com at King's request, reportedly was an outtake that showed Rowe joking about getting intravenous drug treatment to combat her high stress levels. Such a scene is embarrassing for Rowe, because her former husband, Jackson, died on June 25 from cardiac arrest, which is widely speculated to have been caused by an intravenous drug overdose. Schaffel and Rowe, who officially asked for King's representation in the matter on Thursday afternoon, believe that county officials released the video because there is lingering resentment over her testimony in the trial, which proved to be more favorable to Jackson than prosecutors had hoped for.
The county connection was initially supported by representatives of TMZ.com, who claimed that the video was discovered in a "publicly accessible" area of the Sheriff's Department. TMZ.com, however, has since taken back that statement, and denied that Santa Barbara County officials had anything to do with the leak. King learned as much from TMZ.com representatives on Thursday, recounting, "The upshot was that TMZ is saying, 'We were wrong, but we won't tell you where we got it.'" But King is not backing down, asking, "Should I assume that they're telling the truth today and lying last week or that they're telling the truth last week and lying today?"
The origin of the video leak remains unknown. "We don't know where it came from," said Sheriff's Department spokesperson Drew Sugars. "We can say that it didn't come from this department : We do not release evidence, nor do we sell evidence." Sugars explained that, as part of the trial's discovery process, the video was disseminated to all of the prosecutors as well as all of the defense attorneys. "To suggest that we're the only people who have ever had that evidence would be incorrect," said Sugars.
County Counsel Dennis Marshall, who is planning to respond to King's letter with his own, does not seem at all concerned about a potential lawsuit. "From our standpoint, there is nothing," said Marshall on Friday afternoon. "There is no merit to the charges at all." To King's remaining demand that the county launch some sort of official inquiry, Marshall responded, "There is no investigation to be had. There is no evidence of any wrongdoing."
King, meanwhile, still believes that, even if the county did not do the leaking, they should be on the hook to determine who did. "Somebody broke the law : Certainly the criminal act is handing over or selling the material," said King, understanding that such an act may have occurred beyond the county lines. "But I think the responsibility for protecting the confidentiality is imposed upon them in Santa Barbara."
King may not get far in that legal attack, though. A lawyer familiar with the situation who spoke on background said, "No judge would compel a law enforcement agency to pursue such an investigation."
As to what the damages would be if a civil suit was indeed pursued, King said he is "not sure we can quantify until we know how much property was wrongfully retained and to whom it was shown or otherwise provided."