Food & Drink
Jane
Inside the State Street Sister of the Montecito Cafe
Where: 1311 State St., 962-1311.
What: A spacious, warm, and homey dining room on State Street serving lunch and dinner among black-and-white family photographs, a two-story fireplace, and natural wood settings.
How Much: Salad bowls $12-$17, entrees $15-$25.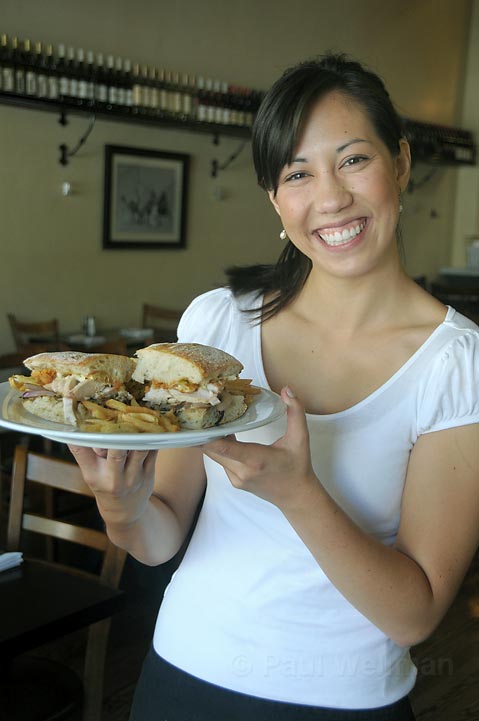 The Dish: The Greek Salad, a lunchtime staple, is seemingly easy to make, so why is it so difficult to find one that stands out? Jane will show you; it's all about the freshest ingredients and the innovative addition of the juiciest mini lamb sausage patties atop a lettuce base, and oh yes, it is all thrown together in a bowl. Montecito Cafe's sister restaurant, Jane, opened two doors down from the historic Arlington Theatre in late 2008 as a downtown addition to the 25-year Coast Village Road staple. Serving California cuisine for lunch and dinner, owners Margaret and Mark Huston see this as a dedication to making their dishes from scratch as well as using seasonal produce. Entree salad bowls, sandwiches, and grilled burgers cater to the downtown lunch-break clientele in the natural light-filled open two-story dining area. Dinner patrons can enjoy a romantic meal on the tiny second story patio or share a flat iron steak or a daily fish special at the bohemian communal dining table.
4•1•1
For all of our restaurants, see independent.com/restaurants. Next week, see what K is for :