Food & Drink
Rebirth of the Wine Cask
Doug Margerum and Mitchell Sjerven to Re-Open Restaurant and Tasting Room
Rumors had been swirling around Santa Barbara's foodie and winemaking community for months, and this week, it was finally made official: The Wine Cask will re-open in November at the same exact location in the El Paseo complex on Anacapa Street, and its attempted return to epicurean excellence is riding squarely on the backs of former owner Doug Margerum and onetime Wine Cask employee Mitchell Sjerven, who now owns and operates the downtown restaurants bouchon and Seagrass. Also involved this time around are silent investors reportedly connected to the SIMA Corporation, the property ownership and management company that counts the El Paseo complex as one of its many holdings in Santa Barbara.
Margerum, whose family helped start the restaurant/retailer/wine bar in 1981, sold the business in 2007 to a Los Angeles businessman and restaurant entrepreneur named Bernard Rosenson. Due to some controversial moves – such as ripping out an old and beloved courtyard tree under the cover of darkness – and a sagging economy, Rosenson was unable to pay rent earlier this year, and was evicted by SIMA, the landlords, in what became a loud and very public war of words. At that time, Margerum, who had spent the ensuing years focusing on his winemaking and children, hinted repeatedly that he might resurrect the Wine Cask and return the business to its former glory, albeit a more modernized version.
"We really want to be a neighborhood restaurant that people feel like they can come to often, a restaurant for Santa Barbara first and foremost," said Margerum on Wednesday, August 12, speaking from a vineyard he owns in Washington state. "That means the prices will have to be aligned with people coming here once or twice a week versus just being a special occasion place."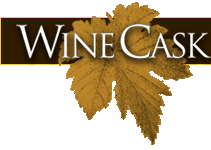 Sjerven, who spent the past week with Margerum in Washington and Portland, Oregon, discussing the future menus and business plans, sees the new Wine Cask as an opportunity to respond to fine dining trends. Speaking over the same telephone line as Margerum last week, Sjerven referred to the pre-recession escalation of menu prices, where American diners were "asking if $40 was the new $30" for entrees. "Certainly, they're not talking that way anymore," said Sjerven. "There's been an evolution – people are not interested in something overly fancy or pretentious anymore. The price point will be a lot more approachable than it was before."
For Margerum, that also means a return to a more informal feel, which is in part why there will be no more lunch at the Wine Cask. Instead, lunch will be served – and yes, in the quaint courtyard area as well – by the connected wine bar/bistro Intermezzo. "We want to serve comfortable, casual food that you can eat without having to worry about which fork you're using or about ingredients on your plate that you've never heard of," said Margerum, although he and Sjerven both promise that the Wine Cask restaurant will remain a special fine dining place for those who want an extravagant night out.
At the Wine Cask, part of that extravagance has always been the wine list. Many feared that the former owner successfully absconded with the hundreds of bottles of rare wine that Margerum and his employees spent decades accruing. But due to the tenacity of SIMA, which employed attorneys to get the money and goods back from Rosenson, Margerum said that "most" of the wine was returned, save for a few of the older rare Bourdeauxs that were presumably sold. "The wine list will be as incredible as it's always been," promised Margerum. In fact, they even got back wines "that we don't want." So as part of the new Wine Cask's "outreach to the community," Margerum said, "We're gonna practically give away the wine we don't want at an incredible value. Some of it is very good wine, it's just that there is too much of it."
The retail store is also undergoing a re-imagining process, and become more of a tasting room than a bottle shop. "The working name is 'The Alliance'," said Margerum, explaining that he's collaborating with the winemaker friends he's met all over the world, from California to France to New Zealand, to offer interesting wines to Santa Barbara. And of course, the wines that Margerum makes and consults on, including Barrack and Cimarone from Happy Canyon as well as Chne Bleu from France and Castello del Tornano from Italy, will also be offered to taste.
"We want it to be much more dynamic and to have a real ability to chase the wines and really work with our friends and people we have relationships with, instead of just bringing in and having wines that you would find at any other bottle shop," said Margerum, who estimates that this "alliance" already amounts to nearly 120 different wines. "There's a strong philosophy behind the wines we make, and there will be a strong philosophy behind the wines we have in the wine store."
That also means more of the hard-to-find – or simply too far to drive to – Santa Barbara County wines will also be on display. Explained Sjerven, "Some of the more localized wineries in Santa Barbara County that don't have a tasting room presently will be able to have one now." Along those local lines, Margerum also hopes to work with nearby winemakers to offer wines by the glass that haven't yet hit the bottle, both for tasting and eco-friendly purposes. "It'll be just like if you went up to the winery and had it from the carafe that the winemaker brought to the table for lunch," said Margerum, explaining that he always found by-the-glass programs wasteful because of how much packaging went into a bottle that was never even looked at by the consumer.
As for the Santa Barbara County wine futures program, which was spearheaded by the Wine Cask for two decades before it died under Rosenson, Margerum believes that model may also be outdated. (The county's futures program lives on currently thanks to two annual events, one hosted by Elements Restaurant, the other by The Winehound store.) Instead of one large annual event, Margerum explained, "We will be able to do what we do in the futures program on an almost monthly basis – buy and taste special wines prior to their release and on an ongoing basis. It makes the store very dynamic." Added Sjerven, "We'll eat that futures element one bite at a time."
As evidenced during the telephone conversation with both wine- and food-loving men, the Margerum-Sjerven partnership seems as natural as can be. They concur. "Almost every question we ask ourselves," said Margerum, referring to their days of tasting and business talks, "we come up with the same answer." So long as that collaboration holds strong, Margerum will likely be proven correct when he pledges, "We really feel like this is an opportunity to freshen things up and make them more appealing to the modern diner."