News
Witness Intimidators Plead Guilty
Eastside Gang Members Attempted to Kill Witness of 2008 Murder
Jorge Bustos and Pablo Lopez, both 20 years old and members of the Eastside gang, entered guilty pleas Monday morning to charges of attempted murder and witness intimidation. The charges are related to a 2008 attack on a fellow Eastside gang member who was scheduled to testify at a murder trial.
The two will be sentenced on April 19, when Bustos will receive 19 years and Lopez will receive 15 years in state prison. The attack came the night of August 10, just days before the witness was scheduled to testify in the murder trial of Ricardo Juarez, who is now serving a 17-year sentence for voluntary manslaughter in the death of Luis Angel Linares on State Street in March 2007.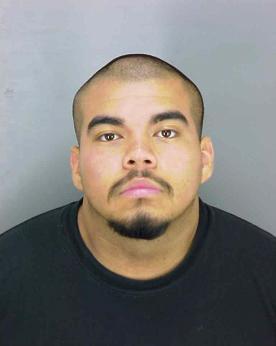 Though a security camera captured a lot of the attack on the witness, prosecutor Hans Almgren said much of the detail was fuzzy, and it took "good police work" by the Santa Barbara Police Department to identify and arrest the defendants days later. The two chased the victim down and severely beat him, leaving him with stab wounds to the chest, a collapsed lung, and cuts on his nose, lip, shoulder, and leg. Almgren said he believed Bustos was the main attacker and wielded a knife in the beating. The witness still appeared in court to testify, though later than originally scheduled.
In addition to the attempted murder charge with a gang enhancement and the witness intimidation charge, Bustos and Lopez also both pleaded guilty to a charge of being active participants in a criminal street gang.