Announcement
National Humanitarian Award for Mastercare Home Cleaning
Local Company Donates Free House Cleaning to Santa Barbara Women Undergoing Cancer Treatments
When Spencer Dean's wife died from ALS in 2004, at 48, he learned firsthand how important it is to have help keeping a household together, especially when there are children to take care of and medical bills to pay. Through the generosity of friends and neighbors, Dean was able to have in-home help with cleaning, cooking, and laundry. Now he's giving back to the community that supported him and his family by providing something of real value to courageous local women battling cancer. During this most stressful time for women in need in Santa Barbara, MasterCare is determined to make a difference "one home at a time" by donating free house cleaning services to cancer patients.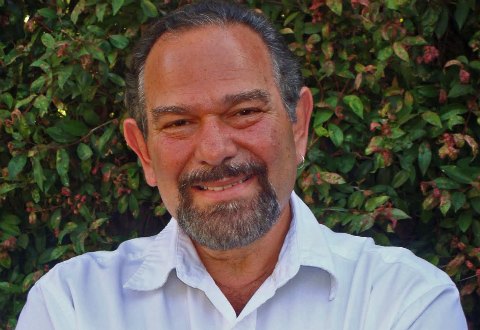 Dean, owner of MasterCare House Cleaning, knows a lot about women needing help at home. That's his business — helping women simplify and enjoy their lives. But the free housecleaning service he provides for cancer patients comes from a deeper, more personal place. Dean's mother was a cancer survivor. His sister is a cancer survivor. His sister-in-law lost her battle with cancer at 42, leaving behind two small children.
That's why Dean is so proud that MasterCare Home Cleaning Services, his professional Santa Barbara maid-service company, has been awarded the exclusive "2009 Remembrance Award" by the Cleaning for a Reason Foundation for providing more free house cleanings for women undergoing cancer treatments than any other cleaning company in the United States.
In 2009, MasterCare donated 100-plus free housecleanings in Santa Barbara to more than 20 cancer patients, with a retail value greater than $20,000, surpassing any other cleaning company in the world! All funds and services are donated directly to the patients by Dean as a community service. No funding is solicited or provided by outside sources (although donations would certainly be welcome if offered!).
As a partner/member of Cleaning for a Reason, a nationwide nonprofit organization, MasterCare has been donating free housecleaning services to Santa Barbara women with cancer since 2006. Under C4R guidelines, free monthly housecleaning is available for any woman currently being treated for any type of cancer in the Santa Barbara area. There are no restrictions regarding income level, family status, age, severity of treatment, etc. However, a doctor's certification of current treatment is required.
The Cleaning for a Reason Foundation relies entirely on donated funds for the support staff needed to act as the clearinghouse and organizer for benevolent cancer cleanings across the country. Donations can be made directly to Cleaning for a Reason at (877) 337-3348 or through MasterCare Home Cleaning.
– – –
The Cleaning for a Reason Foundation is a Texas-based nonprofit corporation founded in 2006 by Deborah Sardone, owner of Buckets and Bows Maid Service in Lewisville, Texas. C4R is the only national nonprofit in the country providing FREE professional house cleaning for women undergoing cancer treatments. There are currently more than 650 companies in all 50 states and Canada providing free services. C4R services will expand internationally this year with the addition of chapters in Great Britain, Europe, and Asia.