Briefs
Money for More Mentors
Fundraising Event Generates Cash for At-Risk Youth Program
Outside the glass room at Stella Mare's last week, the late summer sun flooded in from over the bird refuge. Inside, 60 members of Santa Barbara's powerful and elite mingled.
The occasion was the fundraising event for the Fighting Back School-Based Mentor Program. The ultimate goal is to raise $50,000 to hire a third full-time staff member.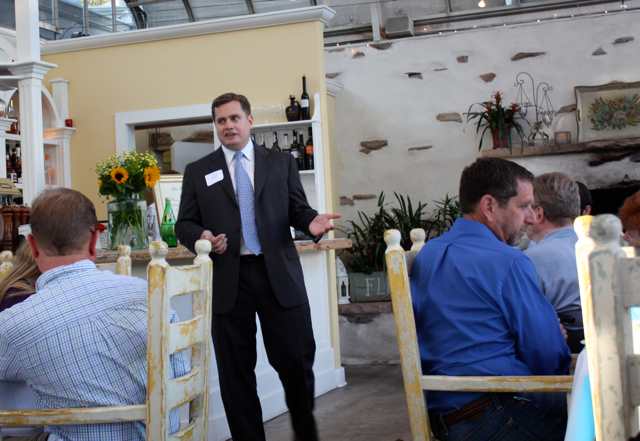 Fighting Back is a mentor program for at-risk youth, a nonprofit operating under the umbrella of Council for Alcohol and Drug Addiction (CADA). It pairs adult mentors with 4th to 8th grade students from Carpinteria, Santa Barbara, and Goleta. Mentors and mentees meet during the mentee's lunch hour, and after six months, mentors can choose to add on additional meetings. Pairings last a minimum of one school year. Fighting Back currently has 108 ongoing matches, and a new staff member would bring 26 more.
Greg Boller orchestrated the event, and said that he's currently on leave from his job as Deputy District Attorney so that he can study Criminal Justice at Harvard's Kennedy School of Government.
"You have 750 gang members (a law enforcement estimate), a 15-year-old program, [and] a community that probably has more resources in terms of nonprofits [alone]…and yet a community in which we lose some of our youngest members to gang violence. There's a problem," he said.
Boller also talked about the Saks Fifth Avenue murder, shorthand for the broad-daylight murder of a fifteen-year-old boy on State Street. "That was the wake-up call," Greg said afterward. In one light, the event jolted Santa Barbara from its complacency. But at the moment it happened, it seemed for many people as if it had been inevitable, a direction Santa Barbara had been drifting toward for years. "A tipping point," Boller remarked.
W Mitchell spoke next. Mitchell helped sponsor the event and is famously known as "the mayor who saved the mountain." Someone whispered that he was the inspiration for Avatar: Mitchell is a paraplegic, an ex-Marine, and an environmentalist; James Cameron was said to have been in Crested Butte during Mitchell's term, it is explained.
Mitchell's analogy was one of a baseball diamond. He recalled a joke about a privileged man who was born on third base and thought he hit a triple. "We were all born on third base," he said to the room, "The resisting is not hard when you're on third base, but it's tough when you're standing at home plate." Mitchell talked about taking mentees to luxury box seats at a Dodgers game, and pointing out Jackie Robinson's jersey, and telling them of the heights that can be reached even when people say, "you can't."
The oft-quoted 750 gang member figure is a low estimate for Santa Barbara, a D.A. official said. Boller mentioned there is talk of establishing a gang injunction — a serious public policy measure invoked by cities like Los Angeles. That Santa Barbara is even talking about it gestures toward an unnaturally serious problem for a city of its resources and size, he said.
At the end of the evening, the donation checks were tallied: a net of $9,100.