Briefs
Jerry Roberts Leaving UCSB Post
Wants to Devote More Time to Writing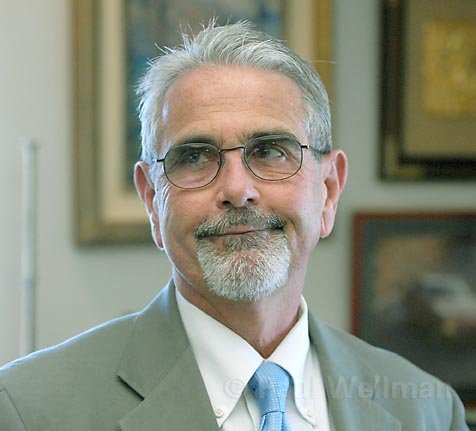 Not Retiring: Jerry Roberts, former executive editor of the Santa Barbara News-Press, is leaving his job as publications director at UCSB so he can devote more time to writing.
For one thing, Roberts, who supervises the UCSB Daily Nexus newspaper and the yearbook, has a book proposal in the hopper, about (surprise!) journalism. He wouldn't say anything more when I talked to him today.
"I'm not retiring," vowed Roberts, who went to UCSB three years ago, after resigning in protest from the News-Press in July, 2006, during the newspaper's staff meltdown over ethics issues. He'll also be doing some magazine writing and continuing his Calbuzz political news and commentary online column with Phil Trounstine. "It's really taken off," Roberts said. He will also keep writing his Capitol Letters column in the Santa Barbara Independent, about California politics.
His last day at UCSB will be September 23 and he'll get a sendoff at a UCSB gathering September 17 at Mosher Alumni Hall, 3:30-5 p.m.
Asked why he's leaving a job he loves so much, he replied, "I just want to write. It's just time." But he's not leaving Santa Barbara. Then there are family goings-on. His two daughters are getting married, one next month and the second in March.
Roberts was a longtime political writer and editor of the San Francisco Chronicle before coming to Santa Barbara. He also authored the political biography of Sen. Dianne Feinstein, Never Let Them See You Cry.
There's still a pending matter of News-Press owner Wendy McCaw being ordered by an arbitrator to pay Roberts $915,000 in legal fees and arbitration costs in the wake of his contract dispute with McCaw. She has filed a notice of appeal with the 2nd District Court of Appeal in Ventura. Considering McCaw's history of appeal after appeal, Roberts is probably not planning to pay off the mortgage just yet. McCaw spent $2.4 million in her action against Roberts, led by her attorney, Barry Cappello, according to the arbitrator.
In her ruling, arbitrator Deborah Rothman said, "I infer from the evidence before me that Mrs. McCaw is capable of great vindictiveness and appears to relish the opportunity to wield her considerable wealth and power in furtherance of what she believes to be a righteous cause."
Roberts says his stomach cancer has been in remission for three years. Roberts said he notified the UCSB officials last spring that he intended to leave and stayed on for the summer to transition with his replacement, Linda Meyer, the current advertising director.