Announcement
Sharyn Main Joins the Santa Barbara Foundation
Will Be Community Investment Officer for Community Investments
The Santa Barbara Foundation is pleased to announce that Sharyn Main has joined the Community Investments team as a community investment officer.
Community investment officers are responsible for researching and analyzing community needs and creating grantmaking and initiative opportunities to serve the communities of Santa Barbara County. Ms. Main's specific areas of focus will include the arts and the environment.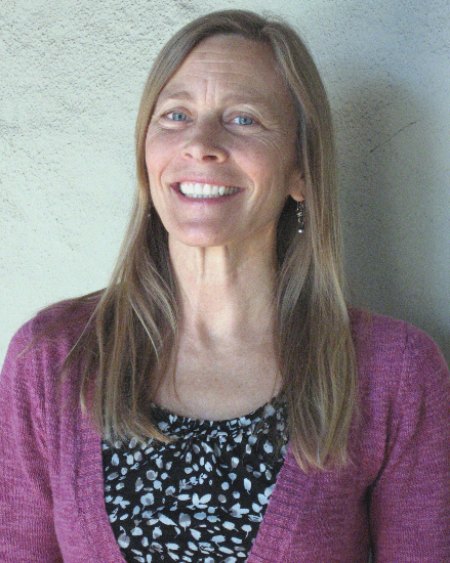 "Sharyn Main is a wonderful addition to our team," states Martha Harmon, senior vice president of Community Investments. "Her experience in the nonprofit community, expertise in environmental issues and history in Santa Barbara County will aid us in our role as civic leaders as we continue to invest in nonprofit excellence, address emerging issues and develop strong collaborations with our county's foundations and nonprofits."
Ms. Main has over 25 years of experience in philanthropy and the nonprofit sector. She was program officer at the Wendy P. McCaw Foundation, and most recently worked as a special project and grant-making consultant to the James S. Bower Foundation and the Santa Barbara Foundation. Recent projects included assisting with the development of the Alliance For Living and Dying Well and the Early Childhood & Education Collaborative. Ms. Main also co-developed the GreenCare for Children program to reduce exposure to toxins for children in childcare centers.
Previously, Ms. Main served as the assistant director of Pollution Prevention Programs at the Community Environmental Council, as well as developed and directed CEC's Watershed Program. She co-founded and chaired the South Coast Watershed Alliance for nearly a decade, was one of the key organizers of the major Earth Day anniversary celebrations in Santa Barbara, and has served on local arts and environmental organization Boards.
Ms. Main was also part of the dance and theater scene in Santa Barbara for over 20 years, and has performed in nearly every local venue, most notably, the Arlington, Center Stage, and Lobero Theater. She enjoys hiking, running, contemporary dance and studying the native flora and fauna of the region. Ms. Main is a fourth-generation Santa Barbara County resident. She lives with her husband in the Mission Creek Watershed – the same watershed where she grew up.
– – –
The Santa Barbara Foundation is a high impact community foundation with over 80 years of success in strategically enhancing our communities by providing funding to area nonprofit agencies and college bound students. Through partnership and personalized philanthropic services, the Foundation supports the day-to-day charitable passions of hundreds of fund holders and assists others in creating philanthropic legacies.
With over $250 million in assets under management, the Santa Barbara Foundation is top ranked for investment performance and financial stewardship. A leader in providing rigorous evaluation in distributing funds, the Foundation awarded over $20 million in grants and $2 million in student loans in the 2009 fiscal year.