Briefs
'The Map' Celebrates 25 Years
Indispensable for Tourists and Local Business, it Helps Direct Thousands of People Yearly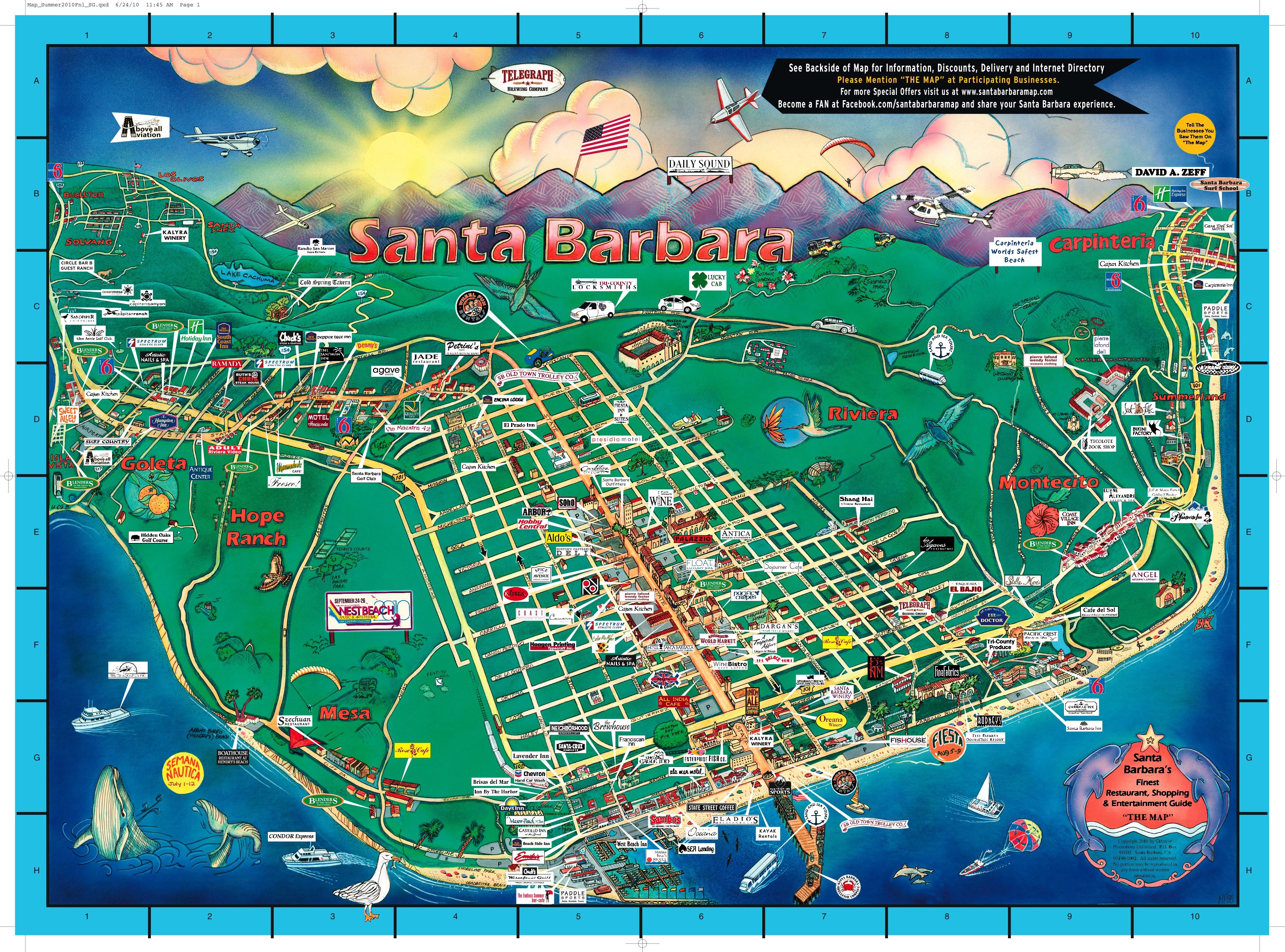 Because a high percentage of Santa Barbara's business comes from the tourism industry, it's always good to acknowledge the people who help make that business happen. "The Map" established itself 25 years ago as the go-to place, and now Web site, to figure out where to eat and what to do in Santa Barbara.
David Zeff, founder of The Map and Creative Promotions, received an award from Mayor Helene Schneider on Friday commending 25 years of service to the community and its businesses. Zeff, who originally came to Santa Barbara with aspirations of becoming the next World Freestyle Frisbee Champion, took over The Map in 1986, five years after he moved here. The rest, as they say, is history.
During a brief interview with The Independent, Zeff expressed a deep admiration for Santa Barbara and the businesses that thrive here: "Bringing in something new like this map was an effort to do something about the negative vibes in advertising, making it a win-win situation for hotels, businesses, advertising, and Santa Barbara as a whole."
Originally an ad man, Zeff took The Map from a yearly production of 55,000 to printing over 150,000 copies yearly for over 150 clients here in town.
Mayor Schneider presented the award, noting that, "The Map is an iconic figure in Santa Barbara that is responsible for showing millions of people where to go in town once they are here."
Having been printed more than 3.5 million times in its life, The Map will continue to show tourists and locals alike new places to go around the county and will continue to be printed yearly for everyone to use and enjoy.