Briefs
Milpas Group Says Violence, Crime Go Unchecked
Milpas Community Association Leads March and Rally Against Perceived City Ills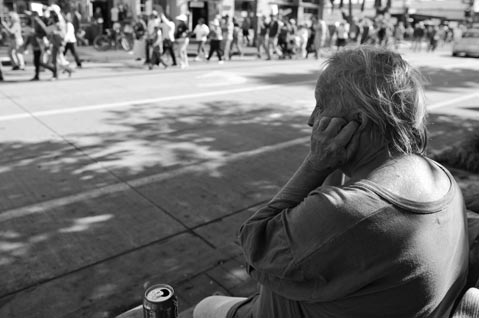 The Milpas Community Association (MCA) led a protest march to City Hall Saturday morning to voice its members' belief that marijuana dispensaries, gangs and homeless people were diminishing public safety.
The march began at 11 am in the parking lot of the Amtrak station, moved up State Street to City Hall and culminated in a small rally that called on City Council members to make policy changes and increase police presence.
Christina Pizzaro said into the microphone that people being murdered and sent back to their native countries in boxes was "unacceptable," a reference to the beating of 37-year-old George Ied on October 12th. Ied was assaulted as he walked home from work on the Lower Eastside, allegedly by gang-members, and has since died from his injuries.
"Everything, block by block, needs to be locked down for safety," she said. To read more, see see homelessinsb.org.