Briefs
UCSB Student Dies from Overdose
Recently Arrested for Drug-Related Offenses, out on Bail
Paul Herbert Frank, a UCSB student in his junior year who was majoring in mathematics, was found dead Wednesday afternoon from an apparent overdose. Frank's roommates discovered him unresponsive in his apartment in the 6700 block of Sabado Tarde and called paramedics. He was declared dead at the scene.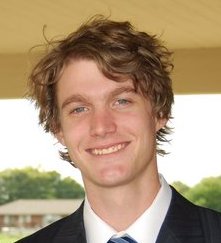 Frank, 21, was arrested on November 30 with another UCSB student on three felony drug charges. They were suspected of dealing a number of different narcotics including heroin, psilocybin mushrooms, methamphetamine, ecstasy, DMT, and LSD, all of which were found in the same residence where Frank was discovered this week.
He was scheduled to appear in court on December 22 and had been released from County Jail shortly after his arrest by posting his $30,000 bail.
Lt. Butch Arnoldi with the Santa Barbara Sheriff's Department said Frank's death is being considered an accidental overdose at this point. Suicide has not been completely ruled out, he said, though no note was found or other evidence suggesting that was the cause of death.
Arnoldi, who had just gotten off the phone with the Coroner's Bureau when he spoke to The Independent, explained it will take about three weeks for his department to receive a toxicology report that will pinpoint what drugs, and their amounts, were in Frank's system when he died.
Frank was originally from Del Mar, and was in his first quarter at UCSB after transferring from Santa Barbara City College.