Announcement
Pacific Capital Bancorp Announces Additions to Executive Team
Parent of Santa Barbara Bank & Trust Adds Four Senior Execs
Pacific Capital Bancorp, a community bank holding company (parent to local bank Santa Barbara Bank and Trust), announced December 28 it is expanding its Executive Team with the addition of four key senior executives. Mike Walker and Ken Shannon have joined the Bank as Executive Vice Presidents and will report directly to Carl B. Webb, Chairman and Chief Executive Officer of the Bank. Scott Givans, Executive Vice President, will report directly to Ken Shannon and Keith Wilton, Executive Vice President, will report directly to Mike Walker.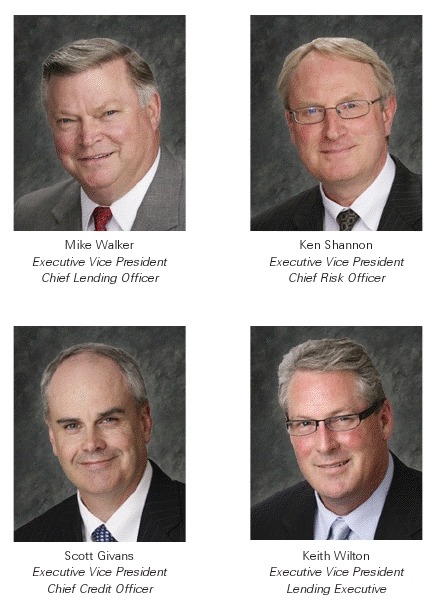 Walker is the Chief Lending Officer. Prior to joining the Bank, he was a consultant for the Ford Banking Group on potential bank acquisitions. Before that, he was Executive Vice President and Chief Operating Officer of Commercial Real Estate Group directing the national lending and portfolio management operations for Citibank. Prior to California Federal Bank's acquisition by Citibank in 2002, he was Executive Vice President of Commercial Real Estate for California Federal Bank. Walker received a Bachelor of Business Administration degree from North Texas State University and completed post-graduate studies in real estate at Southern Methodist University.
Shannon is the Chief Risk Officer. Prior to joining the Bank, he held the position of Chief Risk/Credit Officer for Greater Bay Bancorp in San Francisco, a $7 billion institution that was comprised of 11 community banks, several specialty finance companies, and a large insurance brokerage business. He was responsible for all credit functions, special asset workout, internal audit, compliance and enterprise risk management. Before that, Shannon was with California Federal Bank where he spent ten years in various credit management positions, including Director of Credit Policy and Chief Credit Officer. He received his B.A. degree from Miami University in Oxford, Ohio and his M.B.A. from the University of San Francisco.
Givans is the Chief Credit Officer. He has over 20 years of experience in the financial services industry with expertise in credit risk management and commercial real estate. Prior to joining the Bank, Givans was a Senior Vice President and Director of Credit Policy for Greater Bay Bancorp which was acquired by Wells Fargo Bank in 2007. Before that, he was an Executive Vice President and Director of Credit & Risk for the Commercial Real Estate Group at Citibank. Givans has been an advisor to private equity firms and also funds interested in acquiring banks, lending businesses and loan portfolios. He received his B.S. in Business Administration from California State University, Chico and his M.B.A. from Santa Clara University in Santa Clara, CA.
Wilton is the Lending Executive. He will oversee all the Bank's lending activities, excluding investor commercial real estate. Prior to joining PCB, he was with Greater Bay Bancorp, most recently as President of the Specialty Finance Group and before that, with Wells Fargo Bank where he served as President of the Pacific and Atlantic Regions Auto Finance Group. Wilton has also been a consultant to private equity firms in exercising due diligence on potential investments in financial services firms. He holds certificates from the Stanford Executive Program, Stanford University Graduate School of Business; and a Bachelor of Commerce degree from the Sauder School of Business, University of British Columbia, Canada.
– – –
Pacific Capital Bancorp is the parent company of Pacific Capital Bank, N.A., a nationally chartered bank that operates 47 branches under the local brand names of Santa Barbara Bank & Trust, First National Bank of Central California, South Valley National Bank, San Benito Bank and First Bank of San Luis Obispo.