Announcement
New 2011 Santa Barbara Car Free Discounts and Offers
Green Promotions Allow Visitors to Save Up to 50%
Cool Car Free Discounts is the new 2011 offer from the Santa Barbara Car Free Project inviting visitors to make green travel choices and save up to 50 percent at more than 50 hotels, activities and restaurants throughout the year.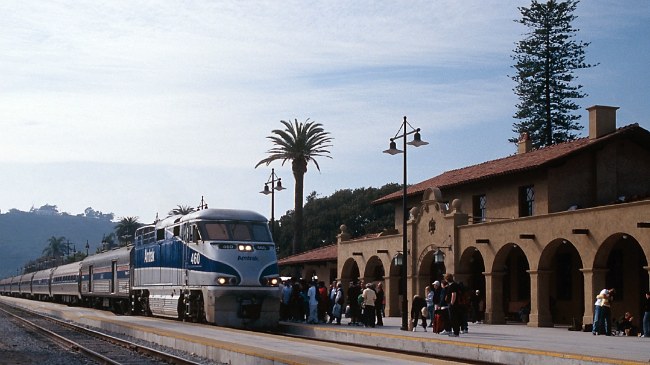 Mary Byrd, manager of this award-winning sustainable tourism project at the Santa Barbara County Air Pollution Control District says, "Car Free is good for our planet, and our discounts can save travelers a lot of money!"
SAMPLE SAVINGS: A couple traveling from Los Angeles to Santa Barbara for a two-night stay could save over $100 using "Cool Car Free Discounts" on train tickets, lodging, bike rentals, wine tour, and a whale watching cruise.
Discounts are available for visitors who do one or more of the following:
– Show Amtrak train ticket to Santa Barbara with current date;
– Show Santa Barbara MTD (Metropolitan Transit District) Bus Pass with current date stamp;
– Arrive at hotel or activity by bicycle;
– or download/print/present a Santa Barbara Cool Car Free Discounts Certificate (available online ). Certain restrictions apply, see website for details.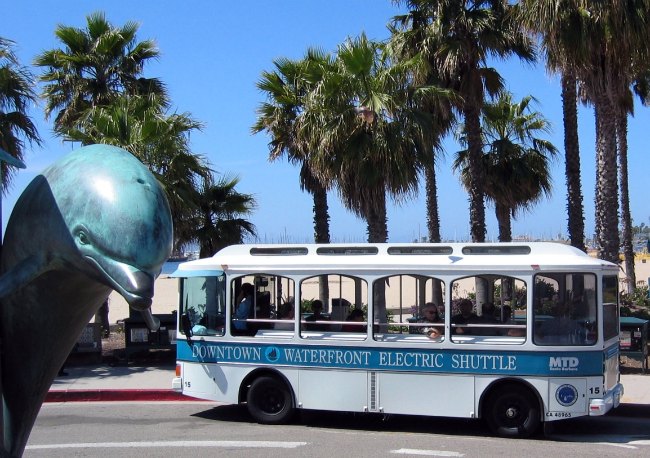 Through December 31, 2011, visitors can receive discounts from 25 hotels including: Beach House Inn & Apartments, Best Western Beachside Inn, Best Western Encina Lodge, Best Western Pepper Tree Inn, Brisas del Mar, Cabrillo Inn at the Beach, Canary Hotel, Casa Del Mar Inn, Cheshire Cat Inn Bed & Breakfast, Eagle Inn, Fess Parker's DoubleTree Resort, Franciscan Inn, Holiday Inn Express-Hotel Virginia, Hotel Oceana, Hotel Santa Barbara, Inn by the Harbor, Inn of the Spanish Garden, Lavender Inn by the Sea, Mason Beach Inn, Old Yacht Club Inn Bed & Breakfast, The Orchid Inn, Ramada Limited Hotel, Santa Barbara Inn, Simpson House Inn and the Upham Hotel. (Some restrictions apply; rooms subject to availability.)
Activities offering special discounts include:
Adventure Company of Santa Barbara (kayaking)
Captain Jack's Santa Barbara Tours
Cloud Climbers Jeep & Wine Tours
Condor Express (whale watching)
Eos Transportation
The Grapeline Wine Country Shuttle
Lucky Cab (hybrids)
Luxury Limousine Service
Roadrunner Shuttle
Pedal & Paddle (bike & kayak)
Personal Tours LTD
Santa Barbara Bikes-to-Go
Santa Barbara Maritime Museum
Santa Barbara Pedicab
Santa Barbara Sailing Center
Santa Barbara Trolley Tours
Santa Barbara Walking Tours
South Coast Railroad Museum
Sunset Kidd's Sailing Cruises
Sustainable Vine Wine Tours
The Walking Company
Wheel Fun (bike and rollerblade rentals)
Wheelhouse (bike shop)
Wine Edventures
These restaurants offer specials:
Aldo's Italian Restaurant
Blue Agave
Café Los Arcos
Louie's
In addition, when registering at online, visitors can receive 20 percent savings on Amtrak Pacific Surfliner and San Joaquin (and linked buses) to/from all nine Amtrak stations in Santa Barbara County (Santa Barbara, Goleta, Carpinteria, Solvang, Buellton, Lompoc, Surf, Guadalupe & Santa Maria) valid for travel through December 19, 2011. (Three-day advance purchase required; blackout dates and restrictions apply, see website for details).
For complete information on the offer and hundreds of car free options including a free, colorful map— call 805-696-1100 or visit the CarFree website.