Announcement
Charlotte Gould to Open 'Dancing Shadows' February 1
Studio Will Design and Manufacture Creative Shade Fabric Products
Dancing Shadows, a new Santa Barbara business dedicated to creating delight in the garden, designing artistry with shade fabrics, producing sustainable products and nurturing community share programs. Essentially, Dancing Shadows designs and manufactures creative shade solutions for garden enthusiasts, pet lovers and landscape designers (or anyone who loves to be outside!).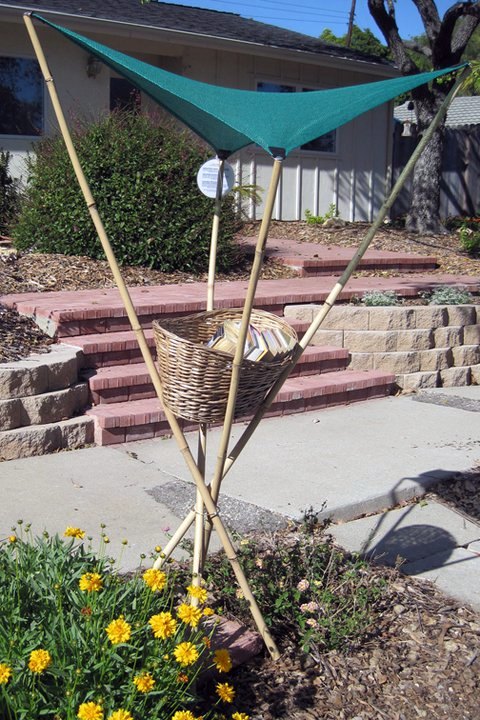 Dancing Shadows is slated to open in Santa Barbara on February 1, and is the brainchild of owner, Charlotte Gould. Gould has a background in industrial design and throughout the years has worked on various large-scale steel and glass structures, but wondered how to turn that expertise into a business of her own. Just last month, at the age of 60, Gould graduated from Women's Economic Venture's (WEV's) Self-employment Training (SET) course and emerged with a completed business plan for Dancing Shadows. Her purpose for taking the course was two-fold: to create a business that she believed in that would add to the aesthetic of outdoor spaces and build a sense of community and also to provide a livelihood for herself.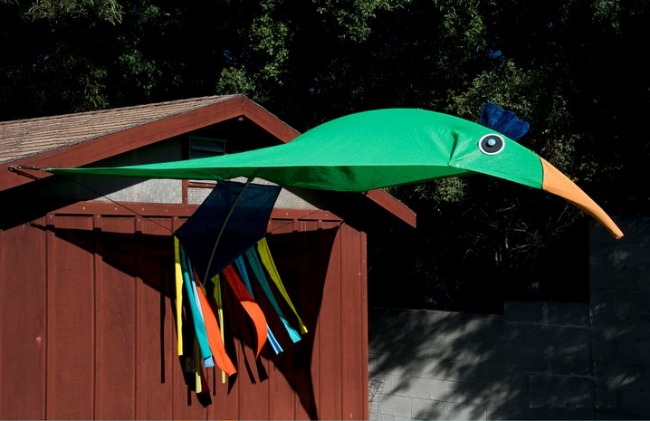 In her 60s, Gould still does consulting work, but was looking to start a business of her own by pulling from her design and architectural experience. She is an avid supporter of giving back to the community, and is committed to sharing resources and being environmentally responsible. One of the products offered by Dancing Shadows is "The Giving Tree," which is a small bamboo version of her canopies, designed to share one's surplus produce with neighbors. All profits from this product go to the Backyard Bounty Program.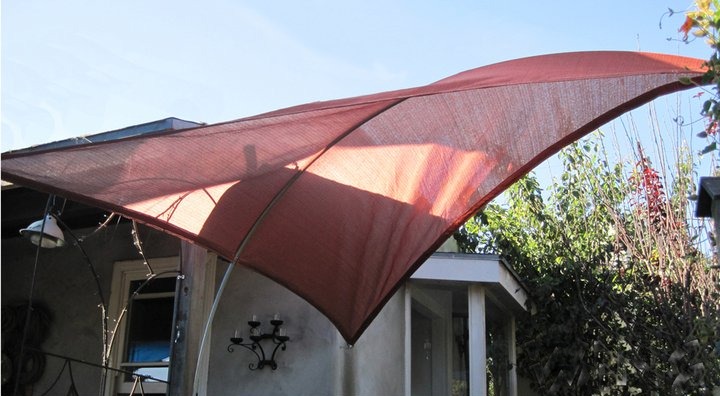 Other products are "The Wing," "The Wavelet," and "The Tree." These are all packaged in bio-degradable bags and boxes.
Gould is thankful to the support and training she's received from WEV and credits the SET course to her starting this business. She feels her business will both contribute to our local community as well as provide for her own economic empowerment.
– – –
Dancing Shadows creative canopy products are unique and fill a niche in the shade market. These beautiful, dynamic fabric shapes mount on a post or wall or are free standing. There are also shades specially designed for animal runs and chicken coops. They come with all mounting hardware and are easily installed.
Location: 611 W. Valerio St., Santa Barbara, CA, 93101; Phone:805.895.5842
– – –
The next WEV Self-Employment Training course begins on February 8 and there are Free Orientations in Santa Barbara happening throughout January and the first week of February. It is mandatory to have attended an orientation in order to register for the course. Information can be found here.