News
Can Rental Task Force Survive Budget Ax?
Tenants, Advocates, Volunteers Appeal to Council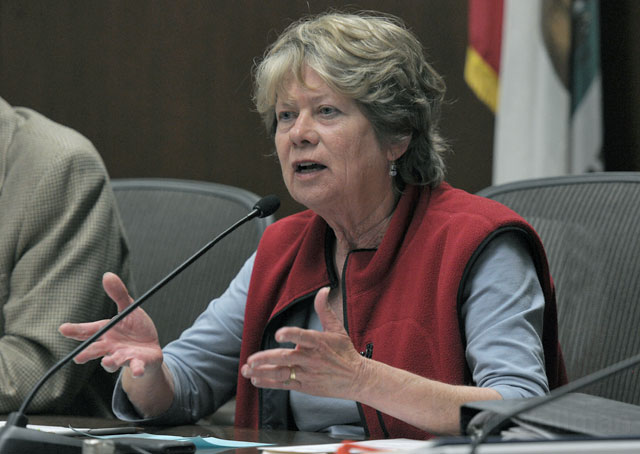 It appears the Santa Barbara City Council remains poised to throw the 35-year-old Rental Housing Mediation Task Force overboard due to budgetary constraints, but a majority of councilmembers expressed hope that the task force — which mediates disputes between landlords and tenants — will be equipped with a life preserver and a dinghy beforehand. "For a 35-year program to have six weeks' notice that it's going completely out of operation doesn't sit well with me," said Mayor Helene Schneider at a special budget hearing held Monday afternoon.
Councilmember Grant House argued the function of the task force was "absolutely essential" given that 60 percent of all city residents rent rather than own. He also noted that the task force saves countless thousands of dollars by keeping landlord-tenant disputes out of the court system. Where House argued City Hall needed to make up the $55,000 task force's projected shortfall with money out of the general fund, Schneider was pushing for a six-month grace period that would allow the task force to transition into a new public-private collaborative entity outside the direct control of City Hall.
"Oh, come on," she replied at one point. "We stretch a lot of things."
Councilmember Michael Self proved most inventive in proposing numerous unorthodox funding schemes to keep the task force alive and kicking. Each time, however, Self would be told by city staff that her suggestions were "too much of a stretch" for the city's legal, fiscal, and policy constraints to accommodate. "Oh, come on," she replied at one point. "We stretch a lot of things."
The council heard from a host of tenants, tenant-rights advocates, and two of the volunteer mediators who serve on the task force's panel of 15 trained mediators, all of whom urged the council to keep the program alive. Technically, the city administrator has not proposed killing the task force outright, but the cuts involved would completely eliminate the mediation function the task force now serves. "How do you fire people who are providing pro bono services that are greatly needed?" demanded Ellen Goodstein, executive director of the Legal Aid Foundation.
While the task-force shortfall projected is relatively tiny — $55,000 — the city's general fund for next year is projected at $2.7 million. The task force in the past has been funded from federal dollars funneled through Community Development Block Grants. Those funds will be cut by 16 percent this coming year.
Mayor Schneider wanted to know whether the existing level of services could be provided even with the funding gap if the task force services were limited to only city tenants and landlords. Currently, the services are provided throughout the South Coast. Other councilmembers expressed interest in spinning off the task force to a collection of nonprofits. Many of those, however, are advocacy groups, and any such affiliation might undermine the task force's reputation for neutrality where tenant and landlord conflicts are concerned.