Briefs
Homeless Man Dies Near Milpas Offramp
Daniel Fezell, 58, Had Been a Mechanic in the Navy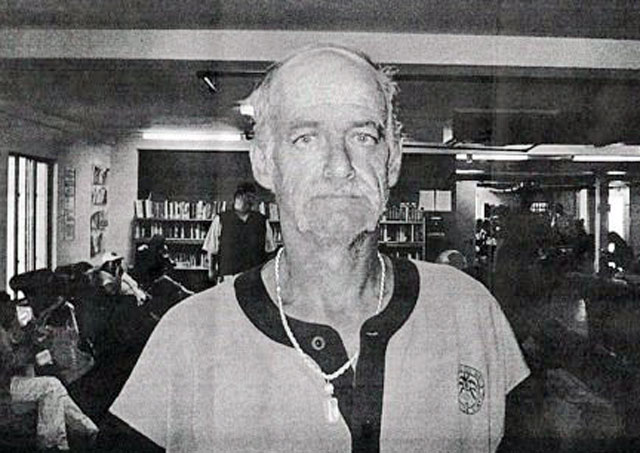 Navy veteran and longtime Santa Barbara homeless resident Daniel Fezell, 58, died in a makeshift camp near the lower Milpas Street offramp on Friday, May 20.
According to Police Department spokesperson Lt. Paul McCaffrey, Fezell was drinking with a group of four or five other homeless men — reportedly imbibing a strong malt liquor called "Earthquake" — when he suddenly flopped on his back.
His friends, said McCaffrey, told police they assumed Fezell had just passed out, but when they checked on him approximately two hours later they found he wasn't breathing. One of the men tried to resuscitate Fezell with CPR.
While the Coroner's Office won't know the exact cause of death for some time, homeless advocate and social worker Ken Williams said Fezell — known to friends as Danny — suffered from a variety of health problems. Williams said he believes Fezell was interviewed and categorized during the countywide homeless count that pinpointed the population's most vulnerable members.
Williams noted that two other homeless people — identified at this point only as Larry and Sherri — died at Sarah House over the weekend. Both were also afflicted with multiple physical and mental disabilities.
Williams said Fezell's friends recently erected American flags at the Milpas camp in memory of the veteran.