Briefs
Dilbert Faulkner Has a Boat to Build
Homeless Vet and Cancer Survivor Needs a Space and Lots of Bamboo
Every morning, in a Santa Barbara park, Dilbert O'Neil Faulkner greets the day by making coffee for his friends and, occasionally, a visiting journalist. He socializes a bit, throws out some sardonic jokes, and then gets to work on Frankenstein — his home, pastime, and masterpiece.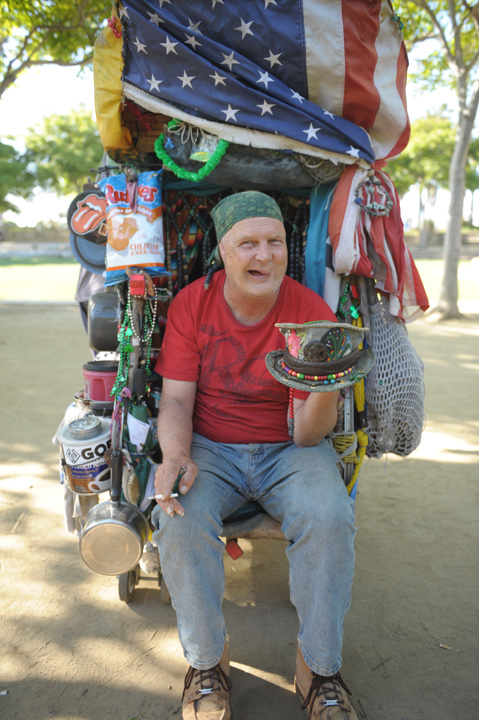 Frankenstein is a covered wagon on working wheels that holds all of Faulkner's possessions (including coffee pot) and that is also roomy enough on the inside to stretch out and sleep in. It's his retreat, too, a place he can disappear into when he wants to get away from people. But it's also an evolving work of art.
One day, he showed off a new macramé net he'd strapped to the right side of Frankenstein, which had the dual function of serving as a pocket. Another morning, it was the cover of an umbrella—without the hardware—he'd sewed along one side, improving the wagon's ability to repel water. If he's not working on Frankenstein, he's absorbed in another building or craft project, like the 48" bamboo walking stick he decorated with twine, silver, crystal, and beads. He can walk okay, he said, but with a stick, anyone can go much faster. To read more, see homelessinsb.org.