Briefs
Musser Sentenced to Life Without Parole
Victim's Father Thinks Convicted Murderer Should Be Put to Death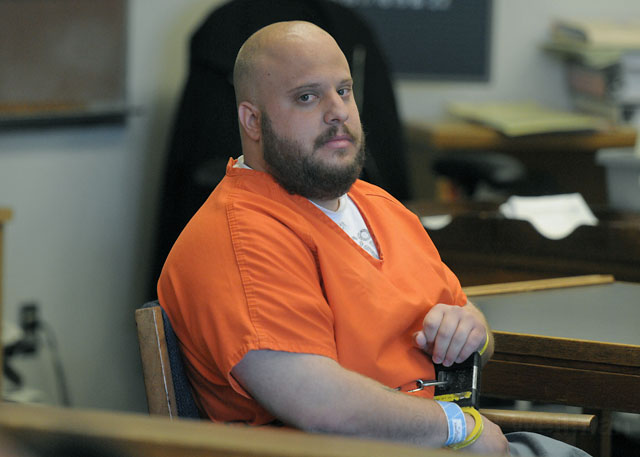 Santa Barbara Judge Jean Dandonna sentenced Garren Musser to life in prison without the possibility of parole on Thursday, June 2, after denying his defense attorney's motion for a retrial. Musser was convicted last month of first degree murder, with the special circumstance of lying in wait, for brutally stabbing and killing Lisa Zazueta in October 2008.
In taped confessions played before the court during his trial, Musser, 27, called himself a "cold-blooded killer" and, with an unmistakable air of pride, admitted to planning the surprise attack that left Zazueta with a stab wound to her neck so deep it almost reached her spine. He accused 29-year-old Zazueta — who was married with two small children at the time — of stalking him after he tried to break off their brief but tumultuous affair. Musser said she left him no choice, especially after she told him she was pregnant with their baby.
Before Dandonna rendered her judgment, she allowed members of Zazueta's family to read statements before the court. Around 30 people were in the audience to show support for the speakers. Musser's family sat on the other side of the room and remained motionless for much of the hearing.
With Musser turned in his chair to face her, an essentially blank look on his face, Zazueta's aunt Dolores Ramirez said Musser had devastated their family and that she and others were disturbed by the look of satisfaction he displayed when pictures of Zazueta's body were shown in court. She accused him of "admiring his work," agreeing with his self-proclamation that he was a heartless murderer.
Ramirez said Musser wasn't sorry for what he did and was only regretful he was caught. She compared him to a string of notorious serial killers — John Wayne Gacy, Richard Angelo, Karl Denke — and explained that, like them, he would certainly murder again if given the chance. Like the other men, Musser had lived a normal life, she said, but possessed a sinister side. She said that while Musser may have been oblivious to the painful realities of Zazueta's last moments on earth, "God heard the voice of Lisa's blood crying on the ground."
Ramirez finished by condemning Musser for taking Zazueta away from her loved ones, but said, "Her essence and memory will be with us until we see her again."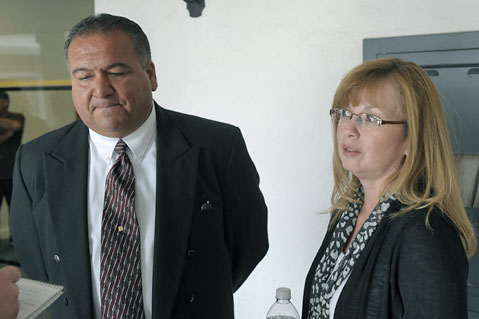 Zazueta's mother, Cathy Zazueta, said she felt justice was served — that it's only right Musser remain behind bars for the rest of his life. Cathy said people talk about closure, but asked, "Do you really ever have closure when your child was so brutally taken from you?" She spoke of the painful fact that Zazueta's daughters would never be able to hug and kiss their mother again. Lisa Zazueta's father, Michael Zazueta, thanked family members for their support, and also expressed gratitude for the hard work put in by the Police Department and District Attorney's Office to see the case through. Stifling tears, he said Lisa was his first child and that he was going to miss her.
After the victims' impact statements were read, Musser was given a chance to speak. "I'm very sorry for the lives I've impacted," he said. "I will continue to pray for them. Hopefully, over time, their wounds will heal. That's all I have to say." Once he's driven to the Wasco State Prison's reception center for classification and assignment, he'll be transported to another facility to begin his sentence. Musser was also ordered to pay restitution fees to Lisa Zazueta's family — $7,500 to her husband for funeral expenses, $4,900 to her eldest daughter for lost financial support, and additional increments to her children until they turn 18 years old.
Outside the courtroom, Zazueta's parents said they wished Musser had been eligible for the death penalty. "A life for a life," said Michael Zazueta. They were both happy, though, that the ordeal was over, and that more than two years of court hearings finally came to a close. Both had run out of sick time at work, which they had used to attend the trial. Zazueta's husband, Lawrence Ortiz, however, said he was glad Musser wasn't sentenced to die. Sitting in jail for the remainder of your life is worse punishment, he said. "I'm happy with the outcome," he summed up.
Prosecutor Ali Neuffer explained the DA's Office did at first consider making it a death penalty case, but chose not to for a variety of reasons. "The office made the decision to take death off the table," she said. The fact that Musser had very little criminal history, combined with circumstances surrounding the crime, were considered. Only a very small percentage of defendants in Santa Barbara County face capital punishment, she said.