Announcement
New Video Course Helps Business Professionals Learn Online Marketing Fundamentals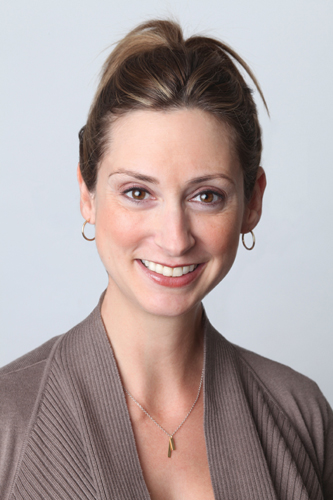 In the ever-changing world of online marketing, the options are endless, which is exciting, but sometimes can often leave professionals overwhelmed on where to begin, regardless of their level of marketing experience. New journeys often go better with a map and directions, so online marketing expert and author Lorrie Thomas Ross created a course to help professionals map their online marketing with the launch of the new Online Marketing Fundamentals video course on lynda.com.
Online Marketing Fundamentals, released December 7, 2011, introduces web marketers, web designers, business owners and executives to the world of online marketing, and reviews how the different aspects of a business' web site can support its marketing goals. Online Marketing Fundamentals helps even the smallest businesses to get started with web marketing and allows more experienced professionals optimize the marketing collateral they have already built. Thomas Ross teaches viewers how to set themselves up for success by covering all the critical pieces of the online marketing puzzle. She shows how to create an effective website and incorporates the use of social media sites as some the ways business owners can interact with customers. Lorrie gives instruction on the world of blogging and search engine marketing, breaking each concept down into easy-to-digest lessons.
Lorrie Thomas Ross is known as The Marketing Therapist® as her "healthy marketing advice" expertise is frequently quoted by the media, giving advice on topics ranging from search engine marketing to developing web marketing strategy. Lorrie is CEO of the full-service online marketing agency, Web Marketing Therapy®. She is a nationally recognized public speaker and teaches customized web marketing workshops for businesses big and small. Thomas Ross is the author of the "36-Hour Course: Online Marketing" (published by McGraw-Hill), a top-rated guide teaching everything online marketing has to offer.
"Having a website does not mean that you are engaged in online marketing", says Lorrie Thomas Ross, The Marketing Therapist®. "You have to know the fundamentals of online marketing. Whether you are a VP of Search Marketing, a webmaster or a professional looking to make the web work for you, this course can help get you ideas for optimization and new channels. Smart online marketing comes from having a plan, doing continual optimization, tracking success and being creative. This is an ongoing process, so it requires a commitment and work, but once you get the hang of it, it pays off! Offering the Online Marketing Fundamentals course on lynda.com is fantastic, it's affordable and embodies the way we learn today – on the web! The final outcome is something that everyone can take away knowledge from no matter what level they are at experientially."
The twelve chapter course is featured exclusively on lynda.com and outlines the fundamentals of online marketing in easy to understand and informational video tutorials. There are many pieces to a success-backed marketing puzzle and the Online Marketing Fundamentals course highlights the necessary topics including up-to-date information on social media marketing (Facebook, Twitter and LinkedIn), search engine marketing, online advertising, blogging and content marketing. Thomas Ross teaches a range of marketing lessons on business branding, creating a better user experience, how to create an email marketing campaign and finally how to properly promote your brand through online public relations. Lorrie Thomas Ross believes you can't have a successful marketing plan without strategy and measurement so before viewers implement all of the teachings from this course into their business, Thomas Ross covers web marketing strategy.
The Online Marketing Fundamentals course by lynda.com officially launched Wednesday, December 7th, 2011 and is available at www.lynda.com
About Lorrie Thomas Ross:
Lorrie Thomas Ross, M.A., The Marketing Therapist® & Wild Web Woman®, is a marketing strategist, educator, writer, web marketing expert, and speaker. Thomas Ross is the CEO of Web Marketing Therapy, a marketing agency and online marketing education company. She is the author of top ranking "36-Hour Course to Online Marketing" available on Amazon.com. As a she-geek with super relationship savvy, Lorrie's craft brings the heart of marketing into organizations that are "in it to win it". Thomas Ross was recently recognized as an entrepreneurial leader in the Pacific Business Coast Times "40 Under 40" Awards. She has been featured in Forbes, Success, Inc., Entrepreneur and Fox Business. Thomas Ross lives in Santa Barbara with her husband, daughter and cat named Grumpy. For more information, please visit: www.lorriethomas.com and www.webmarketingtherapy.com