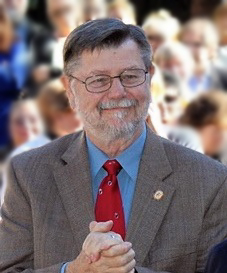 Dr. Haslund was elected to the board in November 2010. Professor emeritus of political science, he retired from SBCC in 2009 after 40 years of teaching. Dr. Haslund's credits include developing the International and Global Studies major at SBCC and creating and directing a number of Study Abroad Programs. He is former president of the SBCC Academic Senate and was named Faculty Lecturer of the Year in 2000, the highest honor given to a faculty member at SBCC each year. In 2005, he was honored with the statewide Hayward Award for Excellence in Education.
Dr. Haslund serves on the Board of Directors for the Nuclear Peace Foundation, the Western Collegiate Model United Nations, and Foundation for SBCC. He received his A.A. degree from Los Angeles City College, his B.A. degree from California State University, Los Angeles, his M.A. degree from Midwestern University in Wichita Falls, Texas, and his Ph.D. from UC Santa Barbara.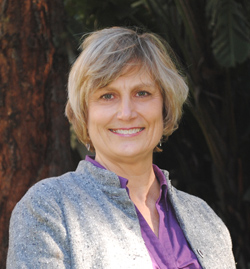 Vice President Lisa Macker was elected to the Board in November 2010. She currently works as an accountant for the Land Trust for Santa Barbara County. In addition, she and her husband are owners of Dodson Land Surveying, Inc., a local land surveying business. Ms. Macker's professional experience includes over 25 years in non-profit management at local non-profits including the Alpha Resource Center and Fielding Graduate University. She was board treasurer at Fielding for several years. In the community, Ms. Macker has served as a board member/treasurer for the Alpha Resource Center since 2004 and is an active volunteer at her three children's schools. She attended Santa Barbara City College and received her B.A. degree in Business Economics from UC Santa Barbara. Ms. Macker received her Certified Public Accountant license (currently inactive) in 1985.
Other members of the SBCC District Board are: Marty Blum, Marsha Croninger, Morris Jurkowitz, Joan Livingston, and Luis Villegas. Scott Ammon serves as student trustee.