Briefs
Father Accused of Shaking Baby
Accused of Child Endangerment
Nathaniel McKnight, 24, was arrested on January 27 for alleged child endangerment resulting in great bodily injury after he admitted to shaking his three-month-old daughter, according to a SBPD press release. The baby was hospitalized in stable condition.
Officer Brian Larson responded to the Pediatrics Unit at Santa Barbara Cottage Hospital when a social worker advised the police that the infant was brought to the hospital the night before under suspicious circumstances. Medical examination revealed that the baby, who was unresponsive but showed no signs of external injury, was suffering from hemorrhages on both sides of her brain. The examining physician recognized this type of injury as one that is almost always caused by shaking.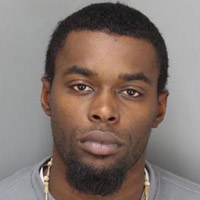 The child's parents were contacted, and McKnight was brought to the Santa Barbara Police Department for questioning. After initially offering contradictory explanations, according to the release, McKnight confessed that he became angry with his baby for crying and violently shook her, snapping her head back and forth. Officer Larson then arrested McKnight and booked him into the Santa Barbara County Jail.