Capitol Letters
Political Intelligence
A Roundup of Campaign Buzz from Santa Barbara, Sacramento, and Beyond
The late American humorist Erma Bombeck, whose droll descriptions of dreary domestic life dispensed decades of homespun wisdom, famously provided some essential advice about the value of public opinion research.
"I haven't trusted polls since I read that 62 percent of women had affairs during their lunch hour," she once wrote. "I've never met a woman in my life who would give up lunch for sex."
Bombeck's political insight came to mind as the 2012 election races entered the first turn this week, festooned with plenty of new polls, plots, and personalities: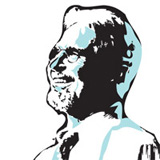 PUSH-PULL-POLL: The biggest news about the center-stage campaign for Santa Barbara's new 19th State Senate District is that it's actually going to happen, as California's Supreme Court last week tossed the Republican Party's bid to dump the new Senate maps crafted by the Citizens Redistricting Commission.
The GOP sought to squelch the very real possibility that Democrats will win a crucial two-thirds Senate majority, boosted in large part by the favorable political demographics of our new local district. The Republican dead-ender effort isn't quite dead; they're still hoping for a November ballot referendum to repeal the districts, although the new lines will be in effect at least this year. More work for lawyers!
With that fundamental, if mundane, issue dealt with, Topic A among the cognoscenti became a new poll, circulated by the campaign of Ventura firefighter and Democratic labor activist Jason Hodge. As The Santa Barbara Independent's Chris Meagher reports elsewhere in the paper, the poll purports to show, to the surprise of no one, that the relatively unknown Hodge is a top-rank contender.
With no disrespect to the professionals who conduct the surveys, any poll paid for by a campaign must be taken with a healthy dose of sodium chloride. That said, the chief strategist for Democratic front-runner Hannah-Beth Jackson pushed back on the Hodge survey with her campaign's own poll showing her stomping him 38-to-13 percent among likely primary voters.
"Hannah-Beth is clearly the strongest Democratic candidate in the race," said Jackson manager Steve Barkan, adding that "the only thing newsworthy about the [Hodge] poll is that it is a fantasy or a cynical fabrication."
Hodge consultant Richie Ross shrugged off criticisms of the horserace results, pointing to broader survey numbers suggesting that Hodge has plenty of room to run between the liberal Jackson and Republican Mike Stoker as a fresh-faced pragmatist.
Ross said that given a choice between (a) a candidate with "experience and a record of effectiveness in Sacramento" and (b) "someone new" who is "a problem solver" in local affairs, primary voters prefer the latter by 2-to-1; voters also strongly favor a candidate who "works with both sides" over one who "fights for strong principle," he said.
"Our problem is nobody knows Jason," he added. "Hannah-Beth's problem is everybody knows her."
Stoker hopes to take advantage of new "open primary" rules to run in the Democratic-leaning Senate district. Trumpeting Hodge poll numbers that suggest he runs even against either Democrat, Stoker said (for about the 12th time) he would announce his candidacy next week.
JERRY'S KIDS: Good news for Governor Jerry Brown in a new Public Policy Institute of California poll: A large majority of likely voters — 68 percent — say they favor his plan for temporary tax increases on retail sales and high-income earners to head off billions in new public-school cuts. One big caveat: The sales-tax hike is the most unpopular part of his package; that could boost several competing initiatives, which Brown wants to keep off the ballot, and which focus narrowly on tax-the-rich schemes.
WHITHER NEWT: Count veteran political analyst and Ronald Reagan biographer Lou Cannon among those astonished by the ugly tone of the GOP presidential nomination brawl between Mitt Romney and Newt Gingrich.
Cannon, who said it will be difficult for the GOP to unite after the brutal personal insults the two have flung at each other, has been much quoted in recent national media stories examining Gingrich's claim that he was a general in the Reagan-led conservative revolution: "Gingrich was at most a very minor player in what some call the Reagan Revolution," Cannon told me. "Ironically, Newt's exaggerations regarding Reagan … detract from his real political accomplishments, which are all post-Reagan."