Briefs
Mammoth Lakes Man Pleads Guilty to Sex Crimes
Will Be Sentenced to Five Years in State Prison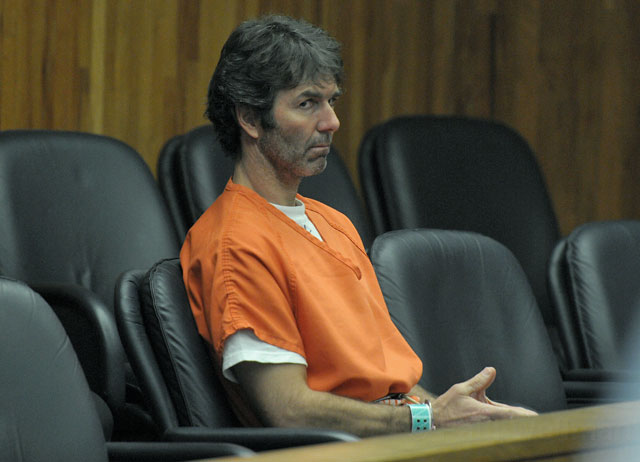 Joseph Walker, whose January arrest — along with Andrew Bourne's — for alleged sexual misconduct with a minor female victim caused a stir in their hometown of Mammoth Lakes, pleaded guilty and will receive five years in state prison when he is sentenced in June.
Walker, 48, will also have to register as a sex offender for the rest of his life. He pleaded to five felony counts — four counts of committing a lewd act upon a child and one count of unlawful contact with a child with intent to commit a sexual crime.
The two men were able to post bail after Judge George Eskin reduced the amount, and two weeks later, on January 24, Bourne committed suicide. Authorities alleged that the 46-year-old Bourne — a Mammoth School District board member and onetime chief of staff at the hospital in the small, ski resort town — admitted to various sexual activities with the victim, who is from Santa Barbara County. He left behind a wife and two children.
Authorities alleged that Walker — who taught ski lessons in Mammoth — and the teen first had sex in his parents' home when she was 14 years old. In the factual basis for the plea, Walker said that between December 2009 and August 2011, he had a sexual relationship with the victim. Starting in 2010, he said he encouraged Bourne to have a sexual relationship with the victim, according to court documents.
The two were arrested after more than 1,000 "suspicious" emails were discovered and reported to police.
Senior Deputy District Attorney Mary Barron, who prosecuted Walker, said that until sentencing, she could only comment on what Walker pleaded to. She did say in an email that the "plea bargain spared the victim from having to come to court and testify at trial."
Walker, who had been facing 21 total counts, will be sentenced on June 1. The judge, in court Friday morning, also ordered that Bourne's belongings still in the possession of the police department be returned to his family.