Briefs
Jellyfish Exhibit Opens at Ty Warner Sea Center
Multiple Species of Different Shapes and Sizes on Display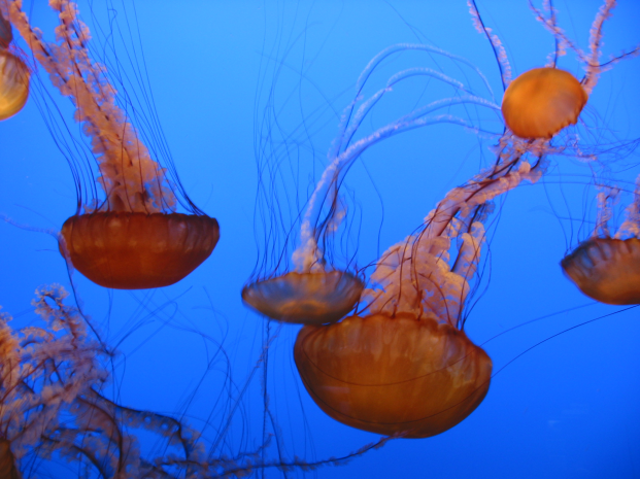 On Saturday, March 21, the Santa Barbara Museum of Natural History began transporting visitors to the intriguing and mesmerizing world of jellyfish during the grand opening of its new Jellies exhibit, located at the Ty Warner Sea Center on Stearns Wharf.
Guests are able to view, through up-close encounters, jellies of all shapes, sizes, and colors, including the area lion's mane jellyfish, which have a bell diameter of 20 inches and tentacles up to 30 feet in length.
"The Jellies exhibit enables more people to discover and appreciate the diversity and sheer beauty of California marine life," said Amanda Hendrickson, Sea Center director. "We hope this and other exhibits at the Sea Center serve as inspiration for visitors to become involved as ocean stewards."
Some of the jellies were raised in the Ty Warner Sea Center, while others were transported from the Cabrillo Marine Aquarium and the Aquarium of the Pacific. Jellyfish native to the Santa Barbara area that are on display include moon jellies as well as northeast Pacific sea nettles, which have tentacles up to 15 feet in length that other sea life use for protection.
"All the specific species of jellies chosen are native to the California coast," added Valeria Martinez de Andino, public relations coordinator for the Museum of Natural History. "And we hope people have fun and enjoy themselves as they learn about a creature that is special and different."
The Jellies exhibit is slated to remain open and available for public viewing until 2013.