Business
Scolari's Closing All Four Central Coast Stores
Milpas Street Market Will Shutter Within 60 Days
The Scolari's Food & Drug Company market at 222 North Milpas Street is closing within 60 days, company representatives announced Thursday. The independently-owned chain will also shutter its stores in Pismo Beach, San Luis Obispo, and Paso Robles, erasing its presence on the Central Coast and shifting focus to its 14 remaining markets in northern Nevada.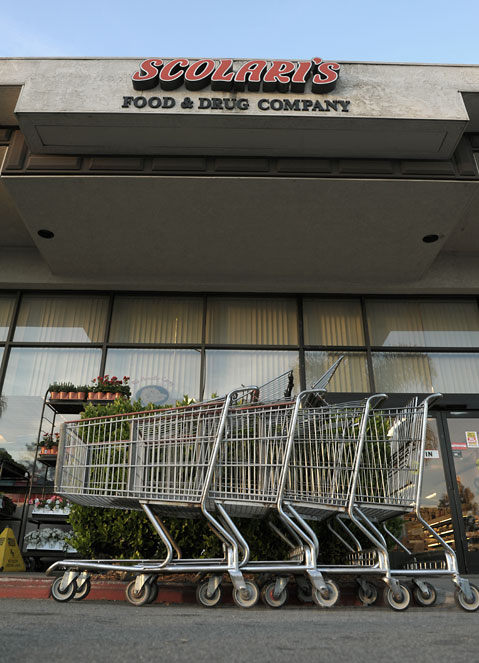 "This was a gut-wrenching decision," said Joey Scolari in a prepared statement. He co-owns the company with his brother Jerry. "The economic downturn hit us hard as far back as 2009, but we put off taking this action as long as we could because of the negative impact on people's lives." In the same statement, Jerry added the decision was especially tough because they grew up in the area, and their parents and sister still live nearby. "Our family has been in business here since the late 1940s," Jerry said. "But there comes a time as a business owner that you have to face the reality of your situation."
The three grocery store properties in Santa Barbara, San Luis Obispo, and Paso Robles were sold to NKT Commercial. The San Luis Obispo-based family business is reportedly in discussions with other retailers and grocers interested in leasing the properties.
The 120-mile distance between the Scolari's in Santa Barbara and Paso Robles, and the 400-mile gap between the Central Coast cluster and the Scolari's headquarters in Nevada presented significant logistical challenges, the brothers said. "We have exceptionally hardworking and competent management and staff in the stores, but without regular guidance [from corporate] it's difficult to maintain your operating standards," said Jerry.
No specific date was given for the S.B. market's closure, but the store will likely start liquidating its inventory soon.