Briefs
Fresh and Easy Market Opens on Milpas
Aims to Fill Void Left by Closing of Scolari's

A Fresh and Easy Neighborhood Market opened at 336 North Milpas on Wednesday, providing many Eastside residents with a new grocery store.
The grand opening featured entertainment from Franklin School's band and a few special promotions, said general manager John Clark, who noted that about 2,000 customers showed up for the store's first day.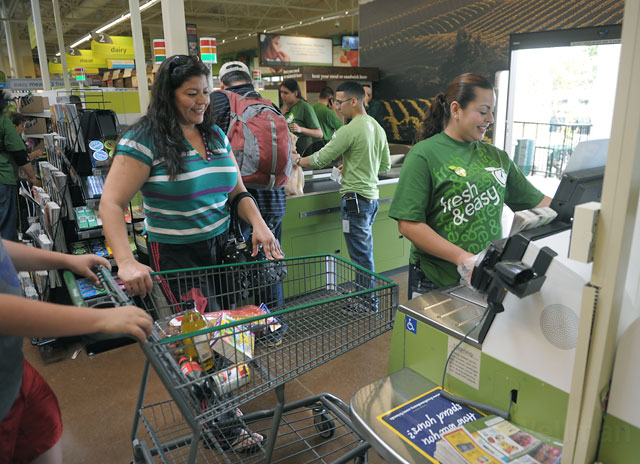 "We were pretty busy all day long," he said. "For a small store, it was pretty packed."
The 8,000-square-foot market, which Clark said employs around 30 people, is a good thing for the neighborhood in many ways. Although he said that the recent shuttering of Scolari's was unfortunate for the business and its many employees, he also said that Fresh and Easy can help fill the grocery store void that Scolari's left — and offer shoppers healthful options, too.
"It's in the name," Clark said. "We focus on fresh, healthy food." The products sold at the chain are free of preservatives, dyes, and high-fructose corn syrup. The store also offers national brand-name products, he said.
What sets Fresh and Easy apart from its health food competitors, Clark added, are its prices and the fact that all of its ready-to-eat meals are prepared in one kitchen facility in Riverside.
The new store, Clark said, is "a nice fit for this neighborhood and this community."