Food & Drink
Bob Spitz Brings Julia Child to Life
Author of New Biography Dearie Comes to Town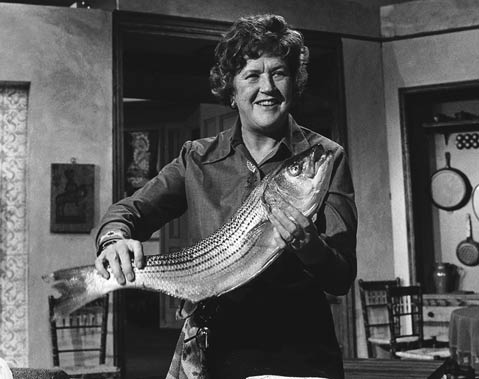 Like everyone who had the good fortune to meet Julia Child — the iconic television chef and longtime Santa Barbara resident whose 100th birthday would have been on August 15 — the author of her new biography, Dearie: The Remarkable Life of Julia Child, has a tale to tell.
"I was in Italy in 1992 working on magazine articles when I got a call from the Italian travel commission," said Bob Spitz. "They asked, would I mind being an escort for an older woman? I told them I don't do that kind of work, but then they said it was Julia Child, and I said I'd be right there. I got to spend three weeks in Sicily with nothing to do but eat and talk with Julia. It was a foundation experience."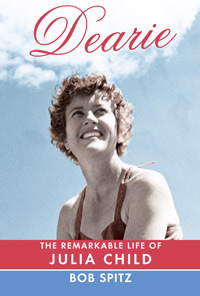 Alas, Spitz wasn't able to write his Child book while the woman who made America safe for soufflés was still alive. Back in '92, she was collaborating with biographer Noël Riley Fitch, but Child later complained to Spitz that the resulting biography, Appetite for Life, made her "seem lifeless, already dead." L.A. Times critic David Shaw agreed, writing, "The definitive Julia Child biography awaits an author whose joie de vivre at least approximates that of her subject." But Spitz was busy, too. He'd "gotten involved with Paul McCartney and the Beatles," working for eight years to write and publish The Beatles: The Biography in 2006.
That book better prepared him to tackle Child's life story. "They are almost the same book," he explained, "about an extraordinary talent in a place that wouldn't nurture them. The Beatles were thought of as the worst band in Liverpool until they went to Germany and figured it out. Julia was rejected by Houghton Mifflin, and really couldn't find herself, but knew she had the talent to be something special. They came to these shores the same year: 1963."
While researching the book, Spitz came through town to "find out why Julia loved Santa Barbara so much," going to restaurants she liked — the book even ends with the toast Elaine Morello of Olio e Limone gives upon hearing of Child's death — and visiting Casa Dorinda, where Child last lived. Learning all these things helped Spitz "explode the myth she was just a giddy force and a kind of cartoon character."
He's excited to return for a signing at Chaucer's and dinner at Wine Cask. "I'm really looking forward to meeting everyone and answering any questions," said Spitz, whose lively biography makes clear Child was a towering figure, both physically and culturally. "This was a woman who, at the age of 40, had not cooked, and, at the age of 50, had never been on television," he pointed out. "She reinvented herself as one of the greatest women of the last century. If there's a Mount Rushmore of women of the 20th century, you should start chiseling Julia's face there."
4•1•1
Bob Spitz will sign copies of Dearie: The Remarkable Life of Julia Child at Chaucer's Books (3321 State St., [805] 682-6787, chaucersbooks.com) on Thursday, September 6, 6:30 p.m., and then attend a Julia Child–themed dinner at the Wine Cask (819 Anacapa St., [805] 966-9463, winecask.com) that same evening. Dinner starts at 6:30 p.m., and Spitz will talk at 8 p.m.