Briefs
Big Turnout for Free Dental Day
Second Annual Event Held at Eastside Neighborhood Clinic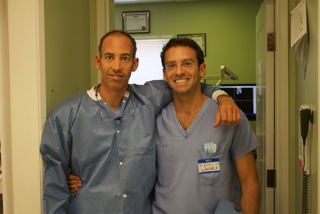 In the early morning hours of November 3, men, women, and children began lining the sidewalks of Milpas Street outside the Eastside Neighborhood Clinic for the second annual Free Dental Day.
The clinic began at 8 a.m., but people started arriving as early as 4 in the morning. "We got here at 5 and that was late!" said Carlos Olmedo, who came to the clinic with his wife and daughter. "Next time, we're coming way earlier."
The event was sponsored by the Rotary Club of Santa Barbara and the Santa Barbara-Ventura County Dental Society, which donated seven dental chairs and brought dentists to volunteer. The Rotary Club raised and donated $3,000 to pay for the equipment, while over 52 volunteers worked alongside 16 dentists to help patients unable to afford medical care.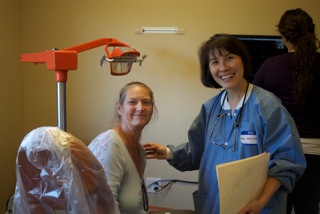 Throughout the course of the day, from 8 a.m.-6 p.m., the doctors and volunteers saw and treated the first 97 of the approximately 154 people who showed up for the clinic. The patients who weren't seen on Saturday were given a voucher for an appointment at a later date. Each patient was given an oral exam, and some received a filling or extraction. All of the procedures, which would have cost a total of $22,288, were offered free of charge without requiring insurance or income verification.
"If someone has a more serious dental issue that we can't help them with today, we ask them to come back, and we'll find a way to treat them or charge them a sliding fee based on their salary," said Susan Casort, the clinic manager. "The goal is to provide the community with a service. … We want to help."
"This clinic is such a good thing," echoed Dr. Quyhn Nguyen, the Neighborhood Clinics chief dental officer, who by 1 p.m. had seen 72 patients. "It provides important care for some of the people who might not be able to afford it."