Announcement
Senior Deputy Farmer Recognized By Goleta City Council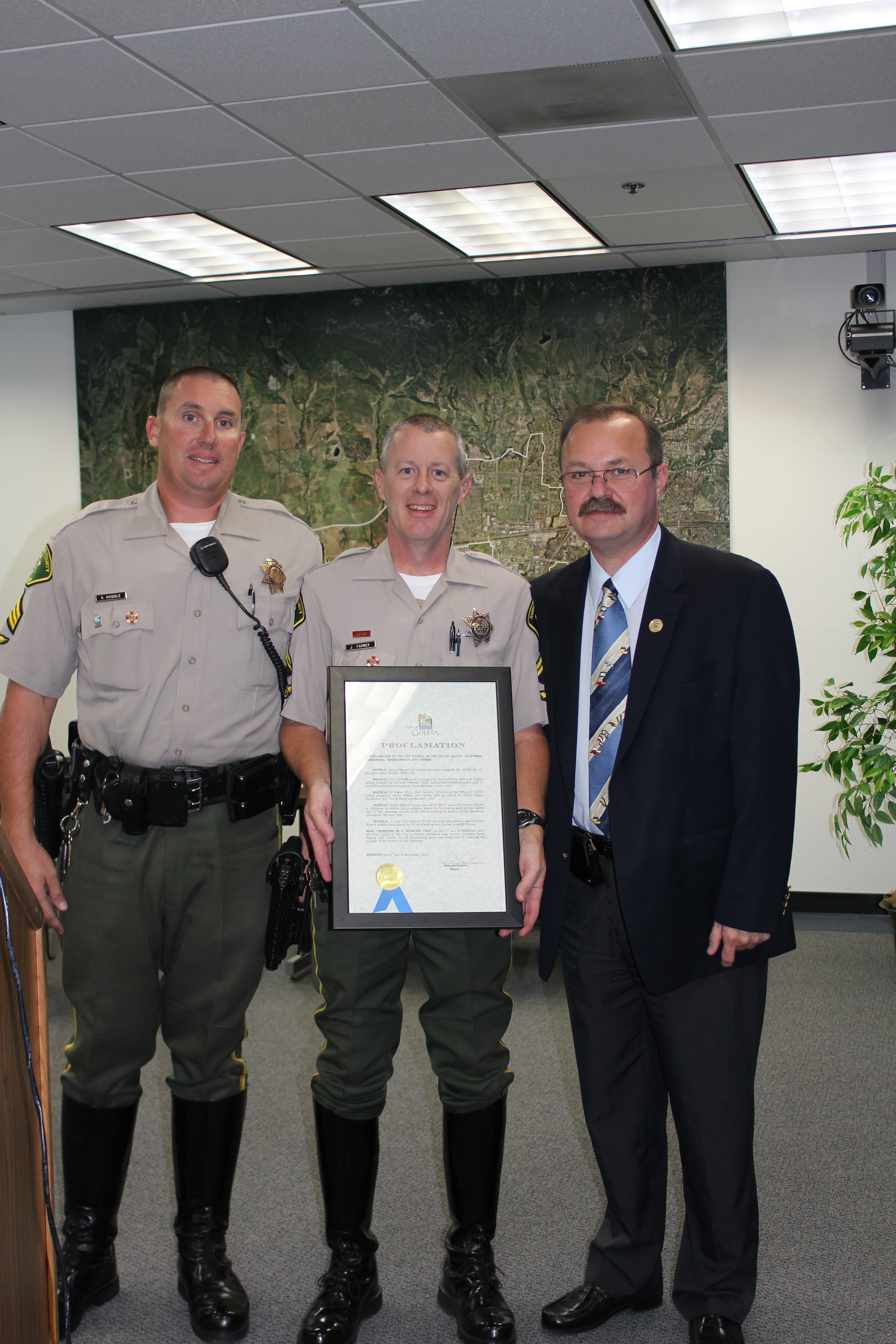 This $135,000 grant funds DUI operations throughout Santa Barbara County with funding by the California Office of Traffic Safety (OTS) through the National Highway Traffic Safety Administration (NTSA).
Farmer and twelve other law enforcement officers in California were honored by OTS for Traffic Safety Excellence and "Going Above and Beyond". OTS Director Chris Murphy presented Farmer with the award in August 2012 at a reception in Santa Barbara.
"We are proud of the exceptional work Senior Deputy Farmer has done to reduce the number of impaired drivers on the road," said Mayor Ed Easton. "Goleta is fortunate to have an outstanding police force that is committed to the safety of our community."
Farmer also received the MADD Award for his outstanding contribution to MADD's mission and was recognized at an award ceremony in Sacramento in June 2012.
"We are extremely pleased to see Senior Deputy Farmer receive this award because it reflects his outstanding efforts in enhancing traffic safety in our community as well as a reflection of the highly dedicated law enforcement professionals that serve the City of Goleta." said Vyto Adomaitis, Director of Public Safety.