Announcement
CALM Calls on Local Businesses to Spread Holiday Cheer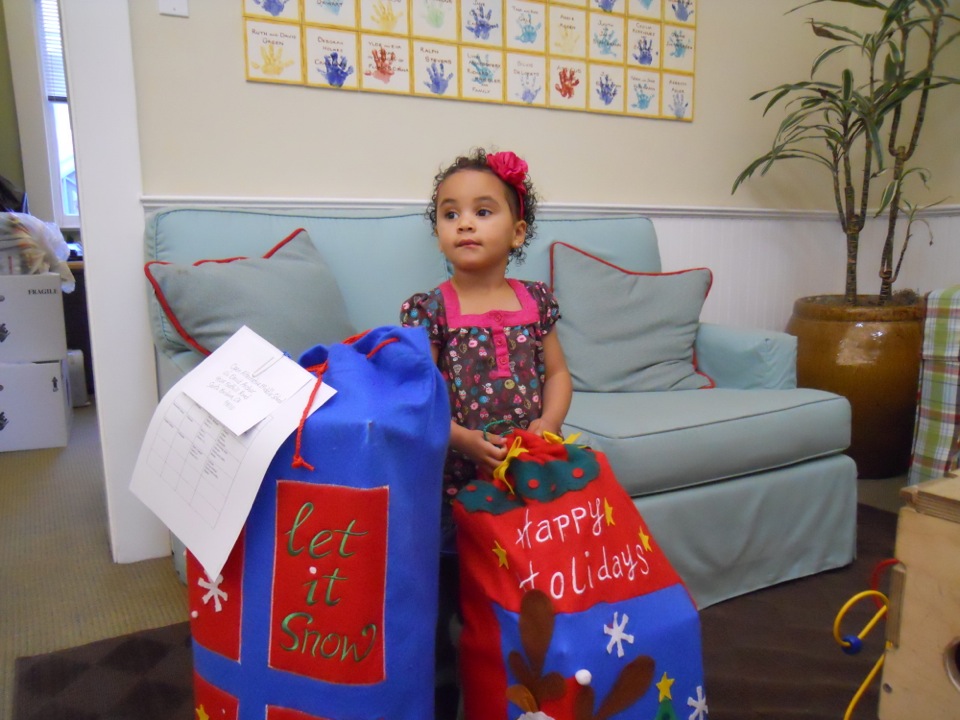 But for families who are struggling, especially those with young children, the holidays are often a difficult time of year. Each year, with the help of the community and volunteers, Child Abuse Listening Mediation (CALM) provides hundreds of children and families in Santa Barbara with holiday cheer by delivering gifts, basic supplies, food, and festive decorations during the holiday season through the Adopt-a-Family program.
CALM identifies families in need, to whom they have provided supportive services and counseling, and then coordinates with staff to determine each particular family's needs. Last year, CALM supporters adopted 136 families in Santa Barbara. This year, CALM has received over 150 wish lists from struggling families, so with the support and generosity of the Santa Barbara community, CALM is hoping to reach those 150-plus families and possibly even more dealing with the devastation of child abuse and neglect. Wish lists are modest and help meet the family's basic needs. One family who needs to be adopted requested a doll, a pair of shoes, and some clothes for the two-year-old, a tea set for the six-year-old, and shoes for the 23-year-old mother. CALM's Adopt-a-Family is a unique way to give back to the community and support families in need. CALM encourages those interested to join together with friends, family, and even co-workers in the spirit of giving, and make a difference this holiday season by adopting a family.
This year, CALM is looking to local businesses to get into the spirit of giving and consider adopting one or multiple families as a team. Already, Deckers Outdoor Corporation has signed up to adopt a family, and the company's Corporate Marketing team is planning a shopping trip to purchase gifts and other basic essentials for their adopted family.
"We are thrilled to be participating again in this year's Adopt-A-Family outreach through CALM," said Jessica Buttimer, Chief Brand Officer at Deckers. "Our team participated in the program together last year and enjoyed the experience so much that we decided to plan a team event around our shopping efforts this year. It has become our holiday tradition."
Other local businesses and schools that have worked together to adopt families through CALM include Underground Energy, Santa Barbara Cottage Hospital, Bartlett, Pringle & Wolf LLP, The Parsons Group, Banana Republic, Lucky Penny Press, Marymount of Santa Barbara 1st Grade class, and Montecito Union School 6th Grade Leadership Class.
Participating individuals or groups can purchase a particular gift from an assigned family's wish list, or leave the shopping to CALM. Any contribution is appreciated warmly welcomed. CALM is requesting that all gifts be turned into CALM by Friday, December 10 to allow therapists the time to deliver the gifts to the families before the holidays. Through the community's help, the children and families CALM serves will feel the sense of belonging and care from our community.
For more information on how to Adopt-a-Family, please contact Ashlyn Clark at (805) 963-6707 or at aclark@calm4kids.org, or visit calm4kids.org.
CALM was founded in 1970 to reach stressed parents before they hurt their children. CALM continues to be the only non-profit agency in Santa Barbara County focusing solely on preventing, assessing, and treating child abuse and family violence through comprehensive, cutting-edge programs. CALM offers children, families, and adults a safe, non-judgmental, caring, and strength-based environment to heal and increase family well being. For more information about all of CALM's services, please call 805-965-2376, or visit www.calm4kids.org.