Film & TV
Bound by Flesh
Director Leslie Zemeckis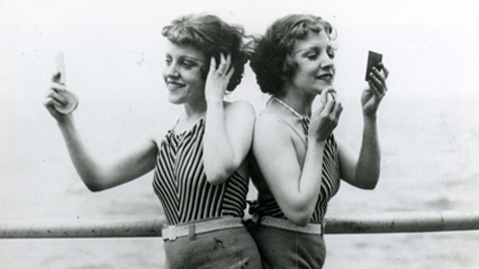 The fascinating saga of Siamese twins Daisy and Violet Hilton ranges from childhood exploitation to the sideshow phenomenon to the ups and downs of achieving personal freedom so late in life. Despite their individuality and fights that came from that, the ladies never want to be separated, even as they reach dying age.
Director Leslie Zemeckis, who lives in Santa Barbara with her husband, director Robert Zemeckis, recently answered a few of my questions.
How did you stumble upon this story?
From my first documentary that aired on Showtime from 2011 to 2012 about old time burlesque, Behind the Burly Q. When I read their bio by Dean Jensen, I couldn't get their story out of my head.
This sort of thing still goes on, like the beauty pageant babies. Though for them, it was also good money. So is it exploitive?
Of course, but it was also of the time. Today we are comfortable watching "freak" shows, aka reality shows, from the comfort of our own home. At that time, for people with extraordinary physicalities — to put it kindly — sideshows gave them a way to earn a living (though the sisters saw little of it) and make something of their lives. It's a double-edged sword obviously. Their options were so limited.
What's the state of the freak show today? Any resurgence?
No resurgence — at least because we don't go see "born freaks." Instead, we go and see working acts: sword swallowers, tattooed people — though that seems common now.
What would have happened if they were separated?
They would have died in their early days. They shared blood. Possibly when they were older, they might have lived — today, for sure, it would be a much easier surgery and successful — but they did not want to be separated. I always thought of this as a love story between sisters.
Is there a greater lesson to learn from the film?
That extraordinary lives have meaning. They never gave up hope for happiness. They made the best of their lives.
Bound By Flesh screens on Tue., Jan. 29, 7:20 p.m, and Wed., Jan 30., 10:20 a.m., both times at the Metro 4. See boundbyflesh.com.