Briefs
Case of Disappearing Anchorwoman 'Solved'
Paula Lopez's Family Says She Was Experiencing a 'Medical Condition'
KEYT anchorwoman Paula Lopez showed up at her home about 5:30 p.m. Wednesday evening under circumstances nearly as mysterious as those under which she disappeared.
KEYT and the Santa Barbara Sheriff's Department released statements yesterday that Lopez had been reported missing at 10 a.m. after having spoken to family members half an hour earlier. The nature of the communication — and the identity of the parties involved — were not disclosed, but the contents apparently were sufficiently dire for the Sheriff's Department to dispatch a helicopter and two K-9 units to track her down. Although the helicopter, in the air for 90 minutes, was seen by nearly everyone on the South Coast as it swept overhead, it apparently did not spot Lopez.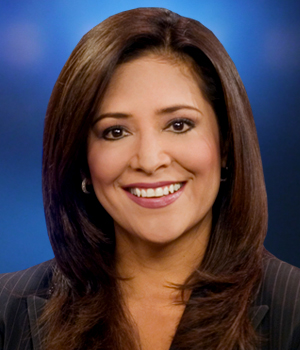 Lopez, a ninth generation Santa Barbaran and a mainstay of the local media world, has let it be known that her days at KEYT — which was recently acquired by new owners — are numbered. Lopez is also married to Judge Frank Ochoa — now a leading contender to be appointed to the Court of Appeal — who reportedly left the bench yesterday at 11 a.m.
Sheriff's spokesperson Kelly Hoover denied that Lopez and Ochoa were afforded any special considerations because of their status. She said that such searches are called for when authorities have reason to believe the missing person is at risk. In this case, Hoover said the department had reason to be concerned that Lopez might need medical attention. She also said that such searches are initiated when the missing person has no history of running away or being missing. "We were concerned she needed medical attention, which is why she was considered at risk," Hoover said.
She added the department was notified by the family that Lopez had returned and that it dispatched deputies to the scene to confirm. When asked whether the deputies determined whether Lopez did or did not need medical attention, Hoover said she was not at liberty to answer any question relating to medical conditions. Hoover added that the department took special pains not to report the exact location of the Lopez-Ochoa home out of deference to the fact that Ochoa is a judge. Hoover took exception to criticisms that Lopez received special treatment, stating such searches "are not that rare" and take place whenever anyone who fits the "at-risk" classification goes missing. She said the department does not charge the beneficiary of such attention. "It's a service we provide," she said.
Lopez's family issued a statement to KEYT expressing gratitude to the Sheriff's Department, adding, "As a family we were very alarmed because Paula was experiencing a medical condition that caused her to be unable to communicate with us. She is now receiving the appropriate medical care and we hope and expect that her treatment will enable her to recover quickly."