Announcement
Montecito Bank & Trust Employees Choose 10 Local Nonprofits to Receive Grants in Celebration of Bank's 38th Anniversary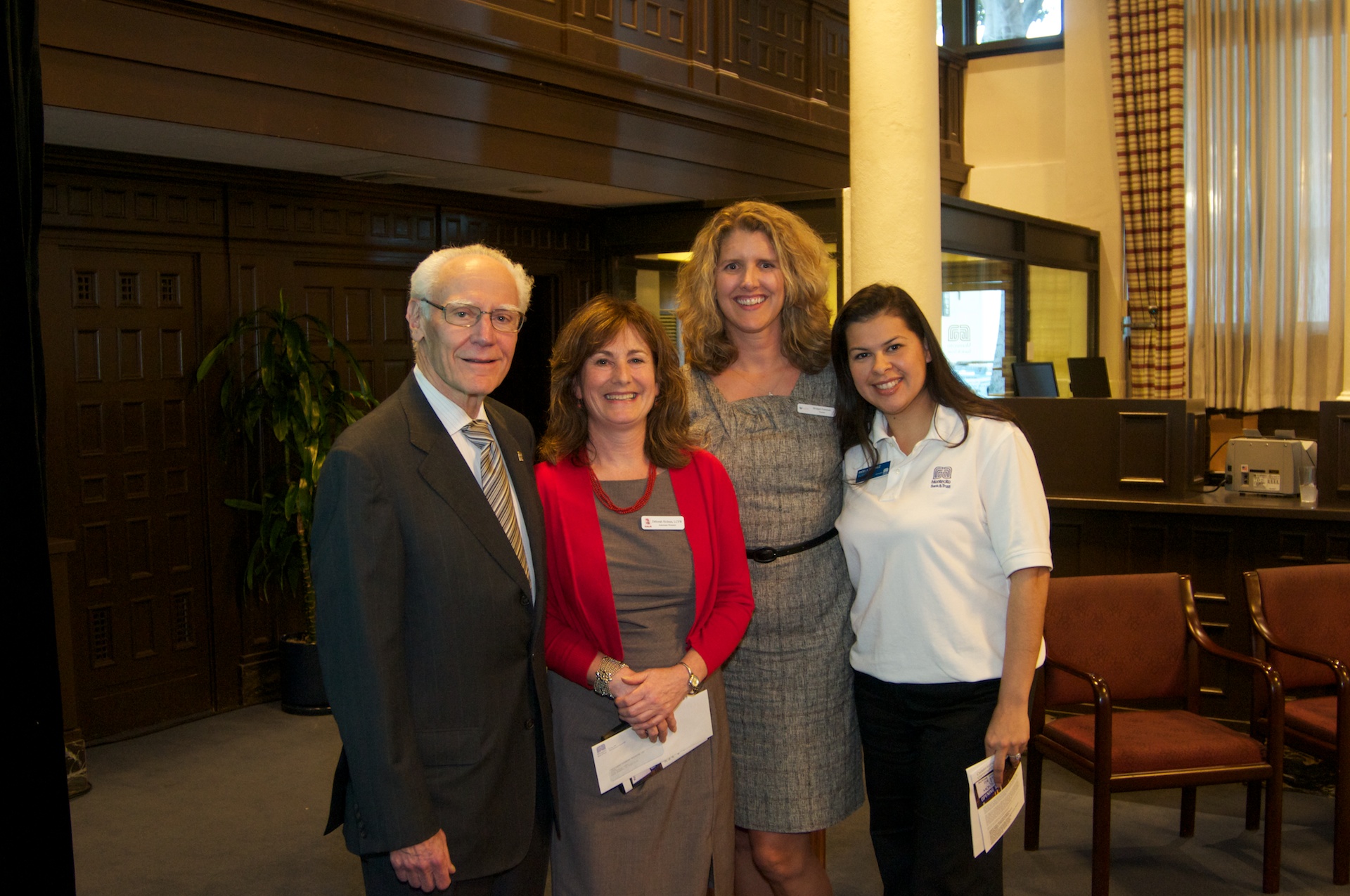 This year we also celebrate an important new milestone as the largest and oldest locally-owned bank in Santa Barbara County. Chairman of the Board Michael Towbes said, "We're proud of the bank's longevity, our long-standing relationships with customers and our contributions to the communities we serve. Our Anniversary Grants tradition is of special significance to me because our bank associates have a personal stake in selecting the Anniversary GrantsSM recipients. They make an effort to educate their colleagues about the important work of the nonprofits with whom they are personally connected. Whether serving on boards, volunteering at fundraisers, or advocating for an Anniversary Grant, our employees are a valuable volunteer resource for so many nonprofits in our community. "
Janet A. Garufis, president and chief executive officer said, "Anniversary GrantsSM represents the voice of our associates. For more than 20 years our Anniversary GrantsSM program has been an integral part of our unwavering commitment to corporate philanthropy and the communities we serve. The Anniversary GrantsSM program is significant not only because of the financial support it provides, but also because it reflects Montecito Bank & Trust's commitment to empowering our associates to personally make a difference. They determine who will receive these awards each year and are passionately involved in the selection process. Our associates campaign and advocate among themselves to choose 10 worthy organizations to receive the bank's coveted Anniversary GrantsSM. This year, I am pleased to announce the 2013 Montecito Bank & Trust Anniversary GrantsSM recipients:
Angels Foster Care of Santa Barbara, Animal Shelter Assistance Program (ASAP), Atterdag Village of Solvang Auxiliary, C.A.R.E.4Paws, Cancer Support Community Valley/Ventura/Santa Barbara, Child Abuse Listening Mediation (CALM), Hearts Therapeutic Equestrian Center, incredible children's art network (iCAN), Leukemia & Lymphoma Society (LLS), RAIN Communities, Inc.
Each recipient received their $1,500 Anniversary Grant during an afternoon reception on Wednesday, March 13. Montecito Bank & Trust would like to offer a special thanks to our corporate partner, Cox Communications, for generously producing a short promotional video which showcases each of the recipient's extraordinary work. In addition to the funding, our recipients appreciate these Cox videos as an invaluable resource to continue their fundraising efforts."
Montecito Bank & Trust is a locally owned community bank founded in 1975. In addition to the Anniversary Grants program, for the past ten years Montecito Bank & Trust has demonstrated its ongoing support of the community through a unique program, Community Dividends®, which gifts $1 million to more than 150 local nonprofits from Santa Barbara and Ventura Counties. The bank has branch offices in Santa Barbara, Montecito, Goleta, Carpinteria, Solvang, Ventura and Westlake Village, with a new branch recently opened at Storke and Hollister in Goleta.
The bank offers a variety of competitive deposit and loan products including consumer loans, business loans and lines of credit, SBA loans, credit cards, merchant services, online and mobile banking and cash management. Its Wealth Management Division, located in Montecito, Solvang and Ventura, provides trust, full investment management and brokerage services.