Announcement
SBCC to Host Women Veterans' Recognition & Resource Day
Vandenberg AFB Medical Group Commander to Deliver Keynote Address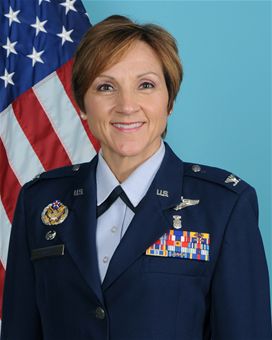 The event is being held in recognition of Women's History Month and California Women's Military Week from March 17 – March 23.
The SBCC formal program and keynote address will be held from noon to 1:15 p.m. Resource tables with representatives from various government, public and private agencies, as well as the college, will be on hand from 10:00 a.m. until 1:30 p.m.
Colonel Barbara A. Jones is the commander of the 30th Medical Group at Vandenberg Air Force Base where she oversees 247 military and civilian personnel and is directly responsible for a $21 million market area operations and maintenance budget. She directs the delivery of primary care and ancillary services within a multidisciplinary outpatient clinic and oversees operational and strategic plans to ensure compliance with civilian and regulatory standards. The 30th Medical Group serves 16,000 beneficiaries while supporting the wartime readiness missions of Team Vandenberg's 14th Air Force, 30th Space Wing, and its associated units.
According to Magdalena Torres, SBCC Veterans' Support Program coordinator, SBCC's women veteran students represent a wide range of military branches and student career goals
The SBCC Veterans' Support Program serves as an academic and financial resource for veterans, not only at SBCC, but for other programs available in the county, region, and state. Currently 210 veteran students and their dependents are receiving benefits through the SBCC program.
The SBCC Veterans' Support Program was named a recipient of the John W. Rice Diversity and Equity Award by the California Community Colleges Board of Governors in 2011. It also earned the sixth rank in the "25 Colleges with Incredible Veteran Support" by Best Colleges online in 2012 and selected as one of the top 101 "Best for Vet" colleges and universities in the U.S. by Military Times EDGE magazine in 2010.