Cover Story
The 'Green Rush' Is Crushed
Medical Marijuana Dispensaries Closed; Patients Left with Few Options
At this point, it is hard to imagine, but just a handful of years ago, Santa Barbara had more medical marijuana storefronts than it did Starbucks coffeehouses. Now, after a perfect storm of local government regulation and high-profile arrests ​— ​coupled with multiple rounds of federal raids on South Coast dispensaries and threats of property seizures ​— ​this county has gone the way of so many others in California: It is now a cannabis club–free zone. Whether you love them, hate them, or simply need one for help with a serious medical condition, the fact remains that there are no longer any legal dispensaries operating in Santa Barbara.
As senior city planner Danny Kato confirmed last week, "We now have zero medical marijuana dispensaries. I don't know for certain about illegal ones, but I haven't heard of any enforcement [issues] with those, either." Moreover, according to Kato, what was once a healthy waiting list of would-be clubs seeking city approval is now nothing more than a blank page with no evidence of interest in joining the brick-and-mortar ganja game.
The real rub of this new dispensary-less landscape is the impact it's had on the estimated 10,000-plus medical marijuana patients who call this county home, the men and women who, with a doctor's recommendation and according to California state law, are legally able to use various cannabis-based medicines to treat a lengthy list of ailments like attention deficit disorder, AIDS, multiple sclerosis, cancer, and insomnia. Without a storefront to safely and consistently secure their medicine, these folks are left with only three options: enter the black market and look for relief through an illegal drug dealer, grow their own, or seek out a collective to join, the latter often a clandestine operation run out of a residential neighborhood that doesn't advertise and, by nature, is often hard not only to find but also to join.
"Basically, the people who are suffering most right now are exactly the types of patients that the voters of California were thinking about when they passed Prop. 215 back in 1996," said Dr. David Bearman last week of the Compassionate Use Act. A family physician based out of Goleta, Bearman, who is widely considered one of the nation's foremost authorities on marijuana medicines, continued, "The very sick, the elderly, and those with little to no experience with recreational use of cannabis have been left to fend for themselves [in Santa Barbara]. It is a truly unfortunate and difficult situation."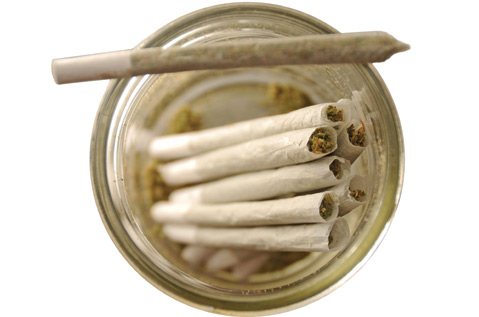 Personal Case Study
As fate would have it, I recently found myself living the fallout of the very situation Bearman talked about. After a scary run of bad health late last year, I ended up in Santa Barbara Cottage Hospital and was subsequently diagnosed with a fairly serious and rare condition called transverse myelitis. It wreaks havoc on my nervous system and messes with my ability to do simple things like walk and pee and use my hands, and, best of all, modern medicine has no real idea about what causes it or even how to consistently treat it.
Needless to say, my life has changed a fair bit in recent months, and those changes include all sorts of doctors' appointments both in town and with "experts" in Los Angeles, a gnarly drug regimen, some occasionally ass-kicking chronic pain, and a future that looks more and more like it will include some sort of diagnosis of an auto-immune disease and an accompanying long-term immuno-modifying drug therapy. During this nightmarish whirlwind, I have, on more than one occasion, had straight-shooting doctors point out to me the potential usefulness of medical marijuana.
It seems, for everything from pain relief to helping offset some of the wickedness associated with my high-dosage steroid prescription to fighting inflammation to the positive effects cannabis is believed to have on protecting otherwise deteriorating neurological systems, ganja (pardon the pun) is evergreen. The only problem, given the current state of affairs in Santa Barbara, is that actually securing ​— ​or scoring, if you will ​— ​said relief through legal channels has been anything but easy. In fact, despite being The Santa Barbara Independent's on-again/off-again "pot" reporter for much of the past decade, it has, until recently, been virtually impossible. But Rite Aid ​— ​the place that dishes me the highly addictive pain meds that medical marijuana proves to be a marvelous stand-in for ​— ​remains right around the corner from both my house and my office.
Into the Void
"I would expect that patients who rely on medicinal marijuana are finding ways to get it locally. How, exactly, I have no idea," speculated Mayor Helene Schneider last week. Explaining that things have been "very quiet" in terms of complaints from medical marijuana patients (as well as medical marijuana critics) since the dispensaries went dark in the wake of the feds' most recent raids last May, Schneider said she figured patients are simply using a presumed network of collectives to get their medicine, a system that she admits the city has no real authority over and thus very little knowledge about.
As per 2003's California Senate Bill 420 (a k a the Medical Marijuana Program Act), a "collective" is essentially a group of people ​— ​with doctor permission ​— ​who cultivate and combine their own meds. What exactly such an outfit looks like or how it works varies greatly, but in basic terms, it often features a gathering of patients who share the costs of one to three growers who in turn provide medical marijuana via informal distribution. As per guidelines issued by then–attorney general Jerry Brown in 2008, a collective must be a nonprofit, include only verifiably legal patients, and never source or distribute its medicine outside membership ranks. And so, in order to function properly, a collective has no real need for a storefront (though dispensaries often claim "collective" status), and thus they are often run out of people's homes.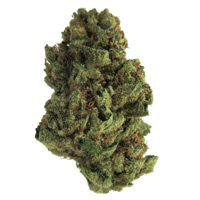 Because, by nature, they are more tight-knit than, say, a standard dispensary, collectives rarely seek new members publicly, let alone openly advertise their existence. Add to this the fact that doctors making medical marijuana recommendations are legally prevented from advising their patients where they can purchase their healing herb or how they might join an established collective, and you have an end result that is anything but user-friendly for patients, especially new ones.
"At this point, you better hope you know somebody already in a collective, have a connection to one, or know how to navigate the Internet pretty well to find a delivery service," said Bearman of what it now takes to get medical marijuana in the Santa Barbara area. "It's that, or you wind up on the black market."
Interestingly enough, even the delivery services referenced by Bearman ​— ​of which there are roughly a half-dozen between Summerland and Solvang ​— ​are anything but legally clear. Falling under the "collective" classification, these door-to-door services, using the Internet and telephone as their primary contact, approve patients' picks from an online menu before emailing or phoning in their orders. Then, generally within 24 to 36 hours, a driver brings the meds to doorsteps. And while these services run the gamut from mom-and-pop operations to more sophisticated affairs that offer delivery throughout Southern California, most of them are little more than reimagined versions of now-shuttered dispensaries, albeit with lower profiles and overhead costs.
Speaking on the condition of anonymity earlier this month, a grower for one such group who used to make a living growing for dispensaries said: "Not much has really changed in terms of how we go about our actual business ​— ​same strains of weed, lots of the same patients, basically the same prices. We have just had to crawl back under a rock, so to speak."
Smoked Out
The delivery model ​— ​not technically part of the city's medical marijuana ordinance ​— ​is ripe for breaking both state and federal law, said Santa Barbara City Attorney Stephen Wiley. Noting that SB 420 clears no definitive legal space for transporting marijuana in a car, Wiley said last week, "I think that someone who merely delivers medical marijuana to your door for money and a tip would have a hard time proving that he or she qualifies as a 'primary caregiver' to a 'qualified patient.'" He went on to add, "Most municipal lawyers (and a few private lawyers) that I know are advising their clients that a medical marijuana delivery service remains a possible (even probable) criminal violation of the state Health and Safety Code."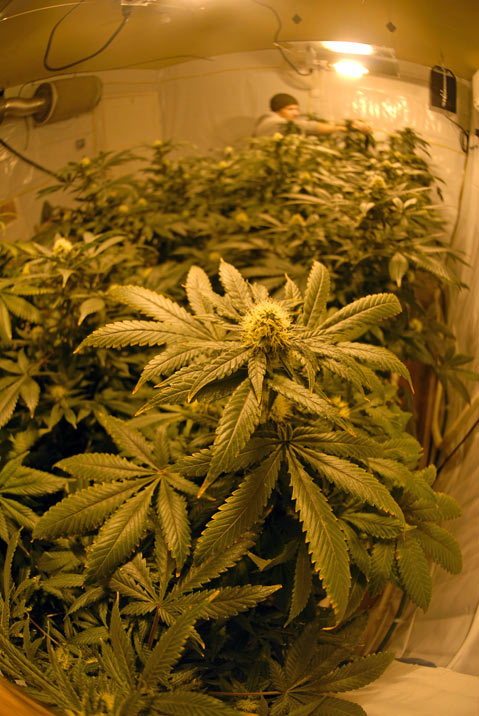 Santa Barbara police spokesperson Sergeant Riley Harwood said this week that little has changed for his department since the closure of the clubs and the advent of the delivery/neighborhood collective era. Echoing the mayor's assessment, Harwood said the police department receives roughly one complaint a month about delivery operations, a number not very different from a few years ago, and that often, after the Narcotics Section investigates, it finds there are no actual crimes being committed.
"We just don't get many complaints about that sort of stuff," said Harwood. Trouble arises, he said, when outfits get too large and push the limits of SB 420 and the spirit of the attorney general's guidelines. "Collectives aren't new to the landscape for us. We did our homework on them at the same time that we were investigating dispensaries," Harwood explained. "What we have found again and again is that when they are small ​— ​we are talking just a handful of people ​— ​they are generally operating as they are supposed to. However, none of the larger operators have we found to be lawful. They either couldn't make it work once their numbers grew, or they had no intention of following the rules from the start."
Now What?
It turns out Santa Barbara's medical marijuana patients aren't alone in their limited ways to get medicine. According to Kris Hermes from Americans for Safe Access, a medical marijuana advocacy group based in Oakland, more than 500 clubs have shut down since the Department of Justice started its crackdown on California dispensaries in October 2011. These efforts, light on arrests and prosecutions but heavy on raids and threats of seizures, have been so effective that ​— ​despite the 50 city and county ordinances on the books throughout California (including the City and County of Santa Barbara) that define what it takes to legally run a dispensary in a particular municipality ​— ​there are no longer any operating storefront dispensaries between Los Angeles County and Oakland.
And while he admitted with a chuckle, "It certainly hasn't been good times lately," Hermes remains confident that better days are ahead, buoyed by local ordinances and recent efforts by government officials in San Diego and Oakland and Mendocino to push back against federal tactics. "Just as it was with the Bush administration, this very aggressive attempt to undermine California's state law by the Obama administration will prove to be temporary," said a defiant Hermes.
At the state level, lawmakers continue to better define what a legally operating dispensary or collective should look like, which, if ever achieved, would go a long way toward remedying what plagues regulators and operators alike. Right now, San Francisco's State Assemblymember Tom Ammiano is once again working on a bill, as are State Senators Mark Leno and Darrell Steinberg. And, while both efforts are in the early stages, they provide hope for a problematic situation that is long overdue for a solution.
As Santa Barbara's State Assemblymember Das Williams recently put it: "No matter your viewpoint, be it in support of or against medical marijuana, the current state of affairs is disastrous disarray in the State of California."
In the meantime, for us here in Santa Barbara (myself included), it seems that a road trip to L.A. or Oakland, growing your own medical marijuana, or finding a delivery-based collective to join are your only legal options for finding relief ​— ​growing necessitating a certain skill set and the luxury of time, and finding a collective requiring you to scour the Internet and then open your home to whomever you find.
Such is life in a town where, as Dr. Bearman put it: "We don't really mind that people are using medicinal marijuana. We just don't want to see it."