Briefs
Details Revealed in Fatal Hit-and-Run Case
Simon Chavez's Toxicology Report and Narrative of Events Released
The hours and days following the death of Simon Chavez — killed on Highway 101 in a hit-and-run accident January 15 — were filled with questions, confusion, and grief. Four months later, the man who ran into Chavez then fled the scene is behind bars, friends and family of the beloved 22-year-old baseball coach continue to cope with their loss, and a somewhat clearer picture of what happened that night is emerging this week with the release of Chavez's toxicology report.
While some of the initial questions surrounding the incident are finally answered in the pages of the Sheriff's Department report, other findings — known only to the California Highway Patrol, which was the lead agency on the case — remain unavailable despite multiple requests for information in that office's now-closed case file.
According to the toxicology report, Chavez began drinking with friends at one of their homes on the evening of January 14 to celebrate a buddy's upcoming departure for school. They then made their way to Dargan's Irish Pub & Restaurant before ending up at the Uptown Lounge. "While [Chavez] was at Uptown Lounge," the report reads, "he was noted as being heavily intoxicated by friends and bar staff. His eyes were rolling back in his head and he fell off of the bar stool he had been sitting on."
A taxi was called for Chavez shortly after midnight, and it picked him up at 12:25 a.m. But on the way to his home, Chavez exited the cab when it stopped at De la Vina and Carrillo streets. It's not clear why he got out of the car at that location, but the report reads, "No sign of foul play or anything suspicious was noted."
At 1:04 a.m., the CHP's 9-1-1 switchboard started lighting up with calls of a man walking along the number 2 and 3 lanes of southbound Highway 101. A few minutes later, Chavez was fatally struck by a 78-year-old Murietta man named Lau Van Huynh who was driving back from a 13-hour stint at the Chumash Casino. Chavez was declared dead at the scene "due to obvious fatal trauma," the report says, and the official cause of death was listed as "multiple blunt force trauma." The accident scene was described as just south of the Carrillo Street undercrossing. No illicit drugs were found in Chavez's system, but his blood-alcohol level registered 0.256.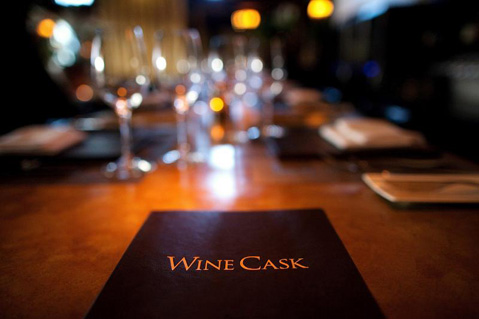 Huynh, who was eventually tracked to his Murietta home with the help of surveillance camera footage, pleaded no contest to felony hit-and-run in March and was sentenced last month to three years of probation and 365 days in jail. Huynh's arrest came after he and family members intentionally stalled the CHP's investigation and attempted to cover up his involvement in the accident. During the sentencing hearing, Chavez's family members faulted Huynh for not stopping or calling 9-1-1 after the collision, but they remembered Chavez as a loving, down-to-earth brother, son, and cousin who will be greatly missed by many. "My cousin Simon was a huge part of this family, and he will always be with us," said cousin Jesse Martinez.