Announcement
SBYPC Members Save on Tickets to Feed the Funk!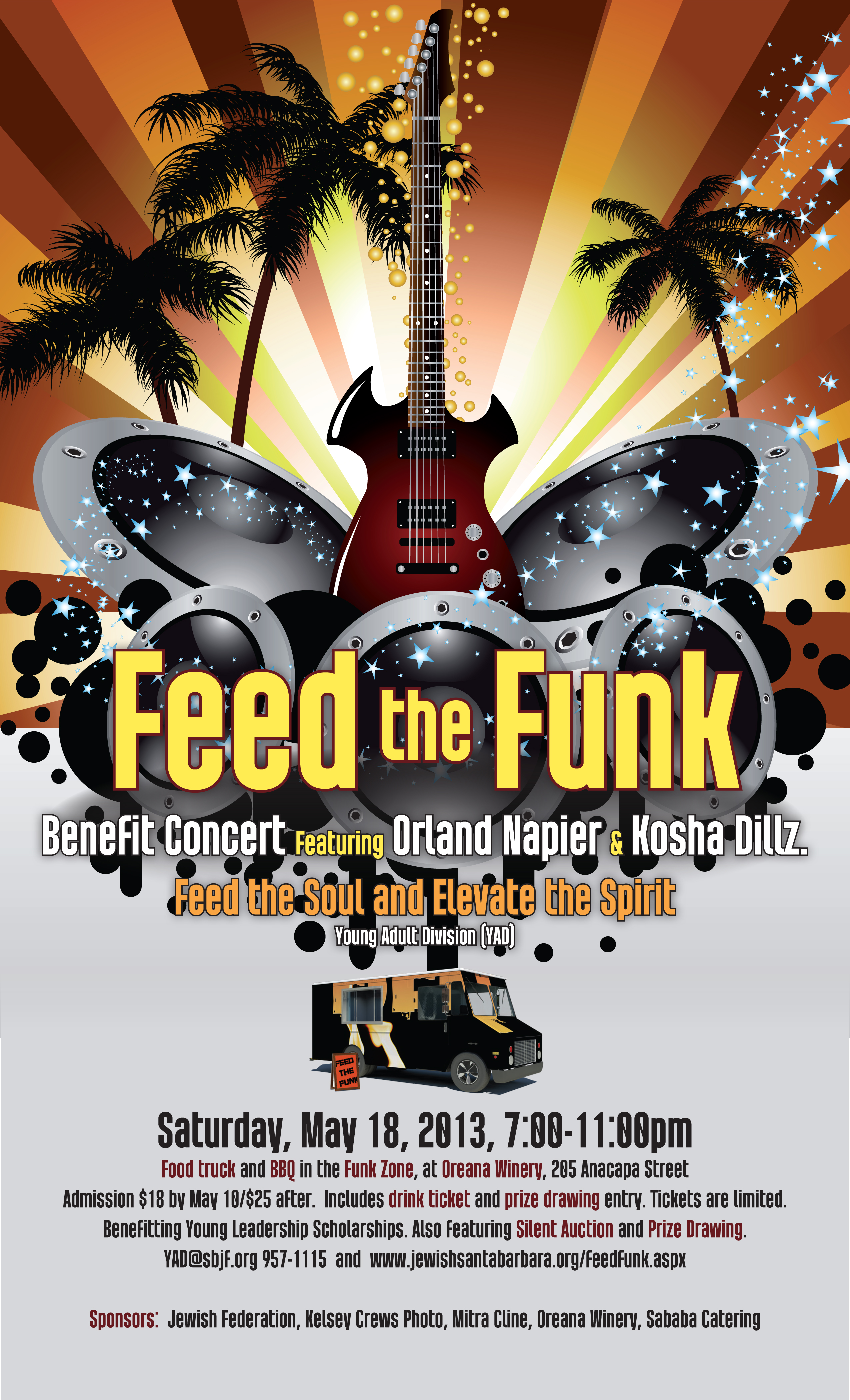 Saturday, May 18, 7-11 pm
Oreana Winery, 205 Anacapa St.
Feed the Soul and Elevate the Spirit!
Live Music, Food Truck and BBQ in the Funk Zone.
Special discounted rate of $15 to SBYPC Members! Through May 15th only, $25 after.
Admission Includes 2 drink tickets and prize drawing entry. Tickets are limited.
To purchase tickets: RSVP to YAD@sbjf.org or 957-1115 or online at http://www.jewishsantabarbara.org/feedfunk