Briefs
Neighborhood Clinics In Real Danger of Closing
System Provides Health Care to Low-Income Residents at Little to No Cost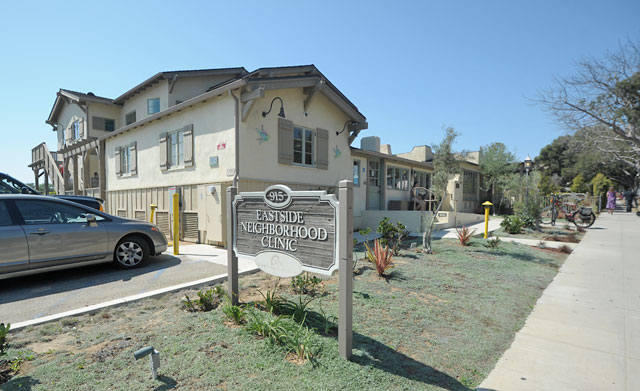 A debilitating combination of more patients, less revenue, and major changes in the country's health-care landscape has put Santa Barbara Neighborhood Clinics (SBNC) on a very real chopping block. If the organization doesn't raise $1.5 million in short order, all three of its medical clinics and its dental office could close by the end of July, SBNC officials said this week.
The system of clinics, established 40 years ago, provides health care to 17,000 patients, explained acting CEO Mark Palmer. Ninety-five percent of the patients are considered low-income or very low-income, and there were 56,000 clinician visits last year alone. If these patients no longer have access to the network, they could be forced into emergency rooms more often, which is a much more expensive alternative to care, said chief medical officer Charles Fenzi.
In a prepared statement, SBNC officials said the organization is not fully reimbursed for patient visits, so it depends on donations to fill the "mission gap." Its current business model is simply no longer viable because donations have dipped at the same time operating expenses and costs of complying with regulations have increased. In the scramble to stay afloat, SBNC has reached out to Cottage Health System, Sansum Clinic, and the Santa Barbara County Public Health Department for guidance and funds. A consultant's report on the situation is due in a few weeks, at which time SBNC's Board of Directors will start making long-term decisions.
"We are asking the community to give what they can, and we are asking the foundations to renew their commitment to the health of Santa Barbara," said Palmer in the statement. Donations can be made online at sbclinics.com, by phone at (805) 617-7869, or mailed to Santa Barbara Neighborhood Clinics, 1900 State St., Suite G, Santa Barbara, CA 93101.