Books
Zoo Exhibits Reopen for Memorial Day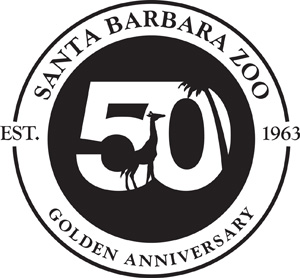 The popular Asian small-clawed otters are on view on Saturday (May 25) for the first time since construction began in September 2012. Their exhibit now features enhanced viewing areas and a fully accessible, ADA (Americans With Disabilities Act) approved walkway. The Zoo's American alligator, named Mary Lou, has been given a prominent space nearby, in the exhibit previously occupied by her "cousin," a Chinese alligator.
"We want to highlight Mary Lou during our 50th Anniversary. At age 52, she is our oldest resident, and she has lived here just about since the Zoo opened in 1963," said Rich Block, Zoo CEO.
Also reopening is the walkway to the lower Zoo, which leads to snow leopards, the Wings of Asia aviary, Indian crested porcupines, Amur leopard, and Gibbon Island. The walkway also accesses Chilean flamingos, Ruppell's griffon vultures, Rainforest Passage, and Asian elephants. During construction, the only way to these areas was from the top of the Zoo, and required backtracking to exit.
Grading and foundation work on Discovery Pavilion began following Labor Day 2012. Still closed due to construction are the Eewww exhibit and Tropical Aviary. Both are anticipated to reopen this summer.
Scheduled to open in Spring 2014, Discovery Pavilion will be a highly functional, ADA-compliant, easily accessible, conservation education facility. Conveniently located on Zoo grounds, it will serve as a hub for school field trips, Zoo Camp and other current programs, and allow for wider and increased educational offerings, including speakers, advanced volunteer training, teen programs and more. The Pavilion will also house the Zoo's new animal kitchen, and visitors will be able to observe food preparation through a large viewing window,
The Discovery Pavilion will be accessible for the entire community, and available for use by private events, similar to the way the Zoo's outdoor areas are rented for weddings, company picnics and other gatherings.
More than $6.9 million has been raised for construction of Discovery Pavilion, but there is still 8% to be raised. "We urge the community to help us raise this last bit," adds Block. "Donations of any size will add up to get us there. It's a great way show support during our 50th Anniversary year."
Donations in support of Discovery Pavilion may be sent payable to Santa Barbara Zoo, Discovery Pavilion Campaign, at 500 Ninos Drive, Santa Barbara, CA 93103.To learn more about donating to the Discovery Pavilion, contact Elaine K. Mah Best, Director of Development at (805) 679-8450 or emahbest@sbzoo.org