Drink
First-Ever Farm-to-Bar Cocktail Contest
Patrick Reynolds Challenges the Best of the Best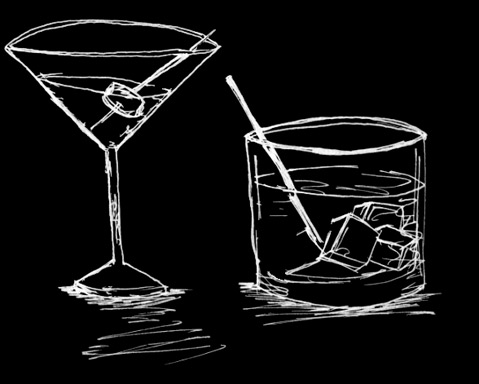 When Patrick Reynolds — Wildcat bartender, Anchor Woodfire Kitchen bar program manager, and Farm-to-Bar mastermind — approached The Santa Barbara Independent to see if we'd be interested in cosponsoring his first-ever Farm-to-Bar cocktail competition, rather than thinking, "Another cocktail contest?" we thought, "Oh hells yes!"
Why? Well, consider: Reynolds has been a cocktail contest competitor, winner, and judge in his day, so, you know, this ain't his first rodeo. More importantly, Reynolds's Farm-to-Bar gatherings — artisanal happy hours that go down Tuesday evenings at the Wildcat and feature tasty libations inspired by and featuring what's fresh at the Farmers Market — elevate the craft cocktail concept into the realm of gourmet. His drinks are as ingredient-driven, seasonally inspired, and creative as the food at any serious restaurant.
And, as a Santa Barbara native who attended SBCC's culinary program and worked in the restaurant industry for years (whether in the kitchen or behind the bar), Reynolds knows the landscape like the back of his hand, and, thus, the who's who and the best of the best. This contest, held to mark Farm-to-Bar's two-year anniversary, is invitation-only, every participant hand-selected by Reynolds.
The chosen will gather Tuesday, July 23, at 4 p.m., at which point Reynolds will reveal the secret ingredient (i.e., the kind of booze the drinks must feature). Then, contestants will race to the Farmers Market to procure the goods that must make up at least 50 percent of the drinks' ingredients. Upon their return, they'll get to mixing; a panel of judges will determine the winner. In the meantime, guests can watch the action and down a drink or two themselves.
And now, here's a bit from the Farm-to-Bar competitors:
Branden Bidwell, sommelier for the Wine Cask/Intermezzo, is "inspired by balance. When a drink leaves me wanting nothing, I'm inspired …. I think my strength comes from being able to match flavors and textures."
Lesley Wood has been bartending for 11 years, first at Alcazar, now at Milk & Honey. Wood says, "I love infusions with fresh fruits, herbs, and spice. I really enjoy using local products because we have so many amazing things to play with, and I really believe in supporting local business. That's why I am excited about this contest!"
Ivo Pee, bartender at Trattoria Vittoria, is from Bulgaria, where he completed a "flair bartending" course. Pee competes a lot, and says, "My true passion behind the bar is to entertain customers."
Adam Hopkins, head bartender at Sama Sama, says, "Learning the history of classic cocktails, and the simple changes you can perform to retain the history and flavor, while giving it your own spin, is my preferred method of mixing drinks."
Dudley Michael, co-owner of The Shop, says, "I moved to S.B. three years ago to start a charity … to drill clean water wells in Uganda. Alas, I still had to pay rent, so I became the opening bar manager at Cádiz. I had been running clubs and bars in San Francisco the years prior, making simple, bright, fresh drinks with as few ingredients as possible."
Sean Sepulveda, current bar manager at Cádiz, "greatly respect[s] how Patrick has been pioneering the bar movement in S.B. over the past few years. Looks like S.B. is finally getting on board with demanding more from their tipples and spirits!"
4•1•1
The Farm-to-Bar Cocktail Contest takes place at the Wildcat Lounge (15 W. Ortega St.) Tuesday, July 23, at 4 p.m. If you're into cocktails, you should be there.