Briefs
Redevelopment, Goleta Beach Hot Topics at Summit
Officials Sparred at the Goleta Chamber Legislative Summit
No punches were pulled at the Goleta Valley Chamber of Commerce's 2013 Legislative Summit, held Thursday evening at the Bacara Resort and featuring Goleta Mayor Roger Aceves, State Senator Hannah-Beth Jackson, Assemblymember Das Williams, Santa Barbara Councilmember Frank Hotchkiss, and County CEO Chandra Wallar. Moderator Keith Woods — a chamber veteran and professional speaker based in the Bay Area — pressed on sore spots between both Goleta and the County and Goleta.
Those included the fate of Goleta Beach, Redevelopment Agencies, revenue sharing, and economic development. These topics often put Aceves on the offensive and the state representatives and county administrator on the defensive. Hotchkiss found himself rhetorically ducking the crossfire, saying things like, "I'm backing up [my chair] so I don't get hit," and "[Goleta Beach] really isn't my catfight."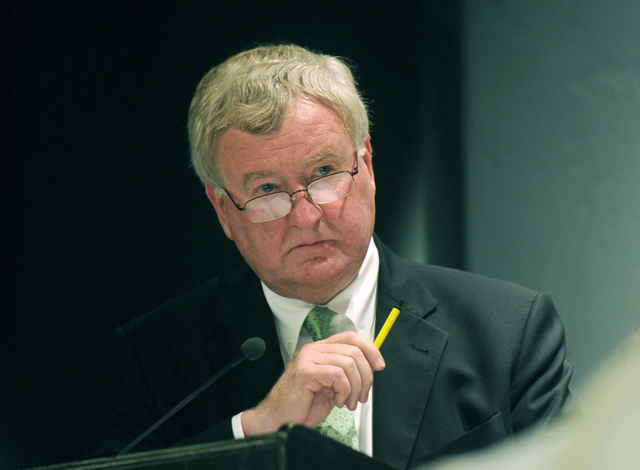 On that point, Aceves registered his constituents' anger at the county's plan for "managed retreat" that would allow nature to reclaim portions of the manmade park. "Even though Goleta Beach is not in Goleta," he said, "it's our beach." Williams, who was most willing to challenge chamber orthodoxy, said that the rock revetments — which the Coastal Commission has ordered the county to remove — impede sediment flow and could affect beaches up and down the coast. He said, "It is wrong for the chamber to support a public project that destroys private property."
Jackson struck a more conciliatory note, defending the mission of the Coastal Commission but saying it would be helpful if communities could afford to update their coastal plans more regularly and they therefore wouldn't have to defer to the commission on every decision. She is trying to make grant money possible for this. Wallar — sitting in for Supervisors Wolf and Farr who both represent portions of Goleta and also both had grandchildren this week — said the county is trying to "balance between recreational use and environmental consensus."
Jackson and Williams also defended the dissolution of redevelopment agencies which hit Goleta particularly hard. The city has sued the Department of Finance over $18 million slated for San Jose Creek improvements that the state claims Goleta must relinquish. Williams said the RDAs were "fundamentally a theft from our schools" and that we "can't have a good economy without good schools." Jackson said, "There was enough abuse [of RDA money] that we had to recharge our batteries." When Woods said that just because he finds a bad apple, he doesn't throw out the bag, Jackson countered that most of the apples were bad.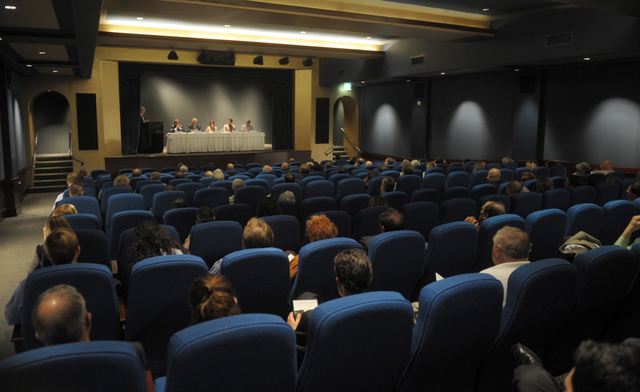 Hotchkiss said Santa Barbara benefitted from the RDAs and thanked Jackson and Williams for going to bat behind the scenes to help the city keep its parking lots. Wallar framed the dissolution as a money-grab by the state. Williams countered that the money goes to schools and that it is "intellectually false to base…policies…on blight in areas where it no longer existed."
When questioned directly about economic development, Williams banged the drum on education again, pointing out that access to colleges and universities is the biggest threat to a vibrant workforce. Jackson agreed, adding that government must incentivize innovation. Aceves pointed out Goleta's plaudits for quality of life — including good schools — and pointed out the importance of partnerships with UCSB. Hotchkiss said that Santa Barbara has tried to become more consistent in its permitting process and took some modest credit for helping to arrange for more cruise ship visits — 22 this year — that have injected an estimated $6 million into the area's economy. Woods chimed in that nothing is as important to attracting business as infrastructure. On that note, Wallar said that the County provides unsexy but important services like emergency preparedness.
Aceves wanted to know how much of Goleta's tax revenue goes to those services. In a discussion about the revenue-sharing deal Goleta entered with the county when becoming a city, he said Goleta has forked over the sum total of $75 million "without the benefit of a receipt." The two entities are on the cusp of renegotiating their revenue neutrality agreement once again. After Aceves complained that the current situation is "unjust" and "unfair," Williams told him everybody was gleeful when the original deal was struck and that he has no leverage over the county, so he better go into the negotiations with realistic expectations. He cautioned Aceves not to follow the go for broke strategy that the League of California Cities did when they sued the Department of Finance over the partial dismantling of RDAs and then lost them altogether. Of late, Williams has been branding himself as a hardcore realist. "I want to work with people who are going to be pragmatic," he said.
"We're not bashing the county," Aceves rejoined. "We're asking them to sit at the table."