Briefs
Masked Robber Holds Up Goleta Bank
Law Enforcement Still on the Hunt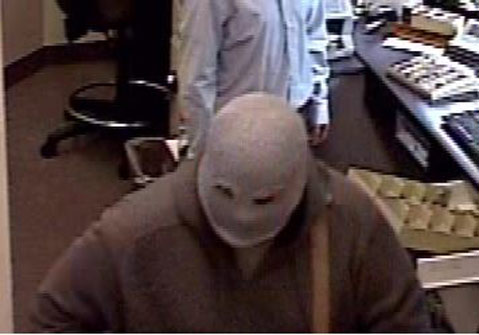 Authorities are searching for the masked robber who held up a Goleta bank yesterday morning and took off with an undisclosed amount of money.
Armed with a handgun and wearing a dark-colored mask, the male suspect entered the Rabobank located on the 5900 block of Calle Real at about 10:45 a.m. Wednesday morning. Bank employees set off a silent alarm before the suspect escaped through a side door in the building. Three customers were also present, but no one was harmed.
Sheriff's deputies, along with a K-9 unit, arrived to the scene but were unable to locate the suspect.
Described as a heavy-set white male who was wearing a dark-colored hoodie, tan pants, and black gloves, the suspect is still at large. Those with any information regarding the crime or identity of the suspect are advised to contact the Santa Barbara County Sheriff's Criminal Investigations Division at 681-4150.