Briefs
Deputies Respond to Paula Lopez's Home Four Times in Five Months
KEYT Anchor Opens Up about Alcoholism and Depression
Santa Barbara Sheriff's deputies responded to KEYT anchor Paula Lopez's house four times in five months, officials disclosed Friday. Two of those incidents — on February 27 when she was reported missing, and on July 29 when she was arrested for public intoxication — received much public attention, but the other two call-outs were previously unreported.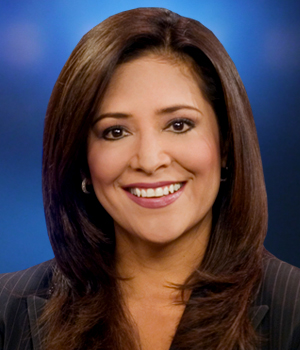 On April 22 at around 7:45 p.m., deputies responded to Lopez's home off North San Marcos Road for a welfare check. No enforcement action was taken. Then on June 23, deputies were again called to the house for a welfare check and again took no enforcement action. Little else is known about the incidents, but a statement Lopez released through KEYT this week may help explain what troubles are plaguing her homefront.
"I have been in professional medical treatment for the disease of alcoholism for a number of months," Lopez said. "I have dealt with anxiety and depression for many years. Excessive self-medication is a fairly recent phenomenon for me. It has increased over time. I have had substantial periods of abstinence and sobriety. As can occur in the recovery process, I have also had failures and relapses."
Lopez goes on to admit in the statement that information released to the media following her February disappearance — mainly that she was suffering from dehydration and pneumonia — was true, "but it was not complete." KEYT did not directly respond to requests for comment.
"From your expressions, I know that vast multitudes of you understand my plight and sympathize with my circumstances," she said. "Others of you cannot, and never will. I am extremely humbled and grateful for those who do. I ask the forgiveness of those who cannot."
District Attorney Joyce Dudley announced Thursday that Lopez is eligible for the DA's Misdemeanor Diversion Program, meaning that if she pays $250 and finishes the program, her public intoxication charge will be dropped. Dudley explained in a phone interview that Lopez's lack of criminal history helped her qualify for the program.
Since its inception in November 2012, 188 public intoxication cases have been referred to the Misdemeanor Diversion Program, and 141 people have enrolled.