Announcement
The Association of Women in Communications–Santa Barbara appoints new Board Members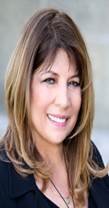 Dr. Lynn K. Jones, Board President of The Association of Women in Communications, Santa Barbara, announced the appointment of two new members to the board.
Lisa Gates, Co-founder, She Negotiates
Lisa Gates is a negotiation consultant, trainer and professional coach. As co-founder of She Negotiates, Lisa delivers trainings that help businesses and organizations empower women through negotiation, conflict resolution, and applying coaching techniques to manage and develop people in the workplace. She has authored a set of courses for Lynda.com, and has been a frequent contributor to Forbes Woman.
The work of She Negotiates has been featured on NPR and CNN, New York Times and The Wall Street Journal, as well as online magazines such as Huffington Post, Daily Worth and The Daily Muse.
Ellen Reid, Book Publishing Consultant
Ellen "Bookshep" Reid has guided countless authors to success. With an eclectic background in the film industry, advertising and the intricacies of self-publishing, she brings a uniquely broad view to the task of assisting authors in producing books of outstanding quality that rise above the crowd – which is a must in this age of "anyone-can-get-a-book-into-print." She has been named Beverly Hills Premier Book Publishing Consultant four years running. She is the author of a national award-winning book, Putting Your Best Book Forward: a Book Shepherd's Secrets to Producing Award-Winning Books that Sell and considered an expert in Independent Publishing.
The Association for Women in Communications, a national organization founded 100 years ago by a group of pioneering women journalists, recognizes the complex relationships that exist across communications disciplines. Modern communicators must demonstrate competence in varied disciplines and be able to network and make career moves across the broad spectrum of communications fields. AWC continues that tradition today by empowering women in the field and supporting others to use communication to create meaningful change.