Food & Drink
Four Seasons Food Truck Hits S.B.
Score Some Tasty Grub From September 30-October 6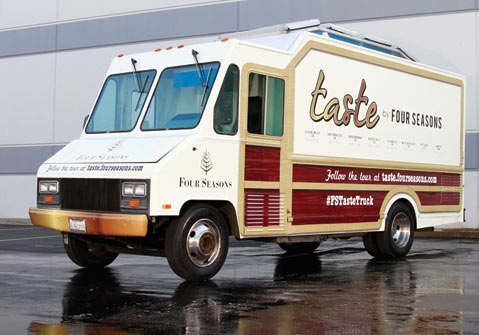 The food truck concept has clearly grown up. Starting next Monday, September 30, be on the lookout for a new truck, one with seriously upscale pedigree: Yep, with eight destinations spanning three states and an itinerary of more than 1,000 miles, the first-ever Four Seasons Food Truck will be tooling around Santa Barbara during the next week.
And the grub promises to be delicious. Expect a street-food-styled menu with gourmet Californian and Italian influences: There'll be panini and wraps, BBQ short ribs with smoked mozzarella and arugula, a quinoa-based veggie burger, fries, salads, and desserts for lunch. For breakfast, look for items including a ham-and-cheese Monte Cristo; a bacon, burrata, and basil croissant egg sandwich; grilled veggie quiche; and a breakfast burrito with chorizo, fried jalapeño, and avo … And the truck'll rework its offerings during a couple of appearances as a nod to Octoberfest, with items like smoked bratwurst with Brussels sprouts and sweet potatoes, beef goulash, and sausages and schnitzels (all the better to enjoy with Telegraph's 1927 Ale, brewed exclusively for the Four Seasons Resort The Biltmore Santa Barbara). But don't let the fancy origin fool ya — the prices are what you'd find at any food truck. (Read: cheap!)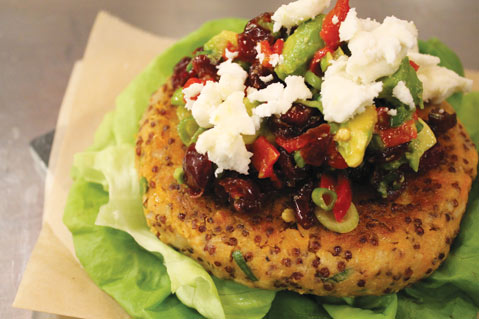 Here's where to find it:
Mon., Sept. 30: Outside the Coral Casino at Butterfly Beach, 5:30-8:30 p.m.
Tue., Oct. 1: Deckers headquarters, 11 a.m.-2 p.m.; Coral Casino at Butterfly Beach (Octoberfest menu), 5:30-8:30 p.m.
Wed., Oct. 2: West Beach, 11 a.m.-2 p.m.
Thu., Oct. 3: 1st Thursday at Santa Barbara Historical Museum, 5-8 p.m.
Fri., Oct. 4: Telegraph Brewing Company (Octoberfest menu), 5-9 p.m.
Sat., Oct. 5: Santa Barbara Farmers Market at Antioch (Breakfast menu), 8-11:30 a.m.; Oreana Winery, 3-8 p.m.
Sun., Oct. 6: East Beach at Cabrillo Arts Pavilion (breakfast and lunch menu), 10 a.m.-3 p.m.
Share a photo of the truck or your food on Instagram using the hashtag #FSTasteTruck and the hotel's handle @FSSantaBarbara to score a free drink at Bella Vista (redeemable by showing your server the photo by Oct. 31). A portion of all proceeds will go to Chefs to End Hunger.