News
Getting Rid of Stuff
Tips on Where and How to Donate Items
I am moving and have a lot of stuff to get rid of and don't know how to go about getting rid of it. Some is really nice, and some I don't think is worth anything. What's the best way to get rid of this stuff?
–It's Gotta Go!
Dear Gotta Go,
There are several options of what to do with your stuff so it is no longer in your life. Many times getting rid of those items we have determined we no longer want can cause a bottleneck to moving forward. Once the decision has been made, often times the faster we can rid our environment of the item, the better. The temptation to retrieve it can often be so strong that an item will come back to the house, only to end up a donation months later.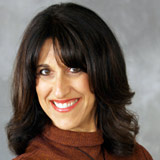 Since having a plan to get rid of things in advance can help the process, I have pulled together multiple resources for you to consider and utilize for unloading the things you no longer need. One simple trick is to schedule a pick-up from a non-profit for a day or two after a garage sale, or "an organizing/elimination session" you are planning. That way you have a target date to work with and can avoid procrastination. The deadline helps hold you accountable to purging your environment of things that are impeding progress in your life.
Here is a start of where you can donate your used, but still usable goods. You can receive a donation receipt for these items and can take the accepted value as a tax deduction as well as clearing your clutter!
Charity Shops:
Goodwill
Alpha Thrift
Christian Charities
Women's Shelter
Transition House
Assistance League
Unity Shoppe
Books can be brought to the public library or local school library. You can acquire a donation receipt for these as well. Remember that others will benefit from being able to use these books (and everything else you donated in addition), especially those who may not be able to afford new products at this time.
OnLine: eBay, Amazon, Craigslist: Things to know…
Amazon.com – Generally I have found that you won't get quite as much for an item here because new options are easily attained on Amazon.com. If you want to set up an account and try, it certainly won't hurt. I have heard of more success from the other two options mentioned.
Craigslist: Sell it or give it away. There is a category labeled "FREE" on Craigslist, so if you just want it to go away, post it and watch how fast it will be picked up and gone. Otherwise learn how to post an item on Craigslist and start selling items. You may prefer to meet someone who offers to buy your item somewhere neutral, like in front of a supermarket or something, and not invite a stranger directly to your home. Be cautious, but don't avoid Craigslist as I have had amazing success and acquired wonderful items I love and needed from others. If you decided to ship something, be sure to mention a price to cover your costs. Most often that is done on eBay, not Craigslist as most often you will be selling to someone locally who can come and get it. Cash payment is expected, but you may want to mention it in your ad. Oh, and lack of photos make your item sell considerably slower, if at all.
eBay: This works well if your item for sale would benefit from a larger market than the local community. Not everything will sell right away. I had a very unique computerized player piano that required a very technical individual to buy this item. It took over a year on eBay, but that perfect person saw the ad and drove through two states to pick it up from my home. He was thrilled to have found something he has wanted for years, and I was thrilled to be done with something I didn't have room for in my life.
Garage Sale/Local:
Jr. League Rummage Sale (annual, so time it right)
Private Garage Sale (co-op with a neighbor and share the ad costs, etc.)
Put it outside with a FREE sign on it – it won't last the day before taken
Ask a question for the column and I will address it at the appropriate time. Email questions to Coach Juli, PCC Productivity Coach, at jshulem@gmail.com and put "question for column" in the subject line and they will be answered right here – your name is not used.