Bottles & Barrels
Qupé Winery Sold
Bob Lindquist Sells Majority Share to Charles Banks
As one of the Central Coast's most adored and respected wine pioneers, Bob Lindquist has spent the past 31 years building his Qupé Winery into California's preeminent producer of cool climate syrah, steadily growing his way toward 40,000 cases of wine per year. On Thursday, he sealed a deal to sell the majority of his shares to Santa Barbara-based vintner-investor Charles Banks, ensuring that Lindquist's future focus as the minority owner could remain on making good wine rather than selling it.
"I've been looking for a long-term financial partner, and Charles was in the right place at the right time," said Lindquist, who shared a mutual acquaintance in sommelier-vintner Rajat Parr, a partner with Banks on Sandhi Wines and the Burgundy negociant Maison L'Orée. Parr suggested Lindquist contact Banks.
"So I actually just called him out of the blue," said Lindquist on Thursday afternoon from the winery that he shares with Jim Clendenen of Au Bon Climat in the middle of the Santa Maria Valley's Bien Nacido Vineyard. "It turns out he loves Qupé and he loves syrah. He's a total wine geek. It's a really good fit for us."
"It went very well, very quickly," said Banks over the phone on Thursday from his home in Santa Barbara, explaining that the initial contact was only about one month ago. "It was one of the easiest deals I've ever done. Bob as a person was just wonderful to deal with."
Banks will now oversee most of the business decisions, with Lindquist left to handle to wine itself. "We know how to market and sell wine," said Banks. "The key is just to free Bob up to do what Bob does best. That's what we're investing in. That's what we're excited about."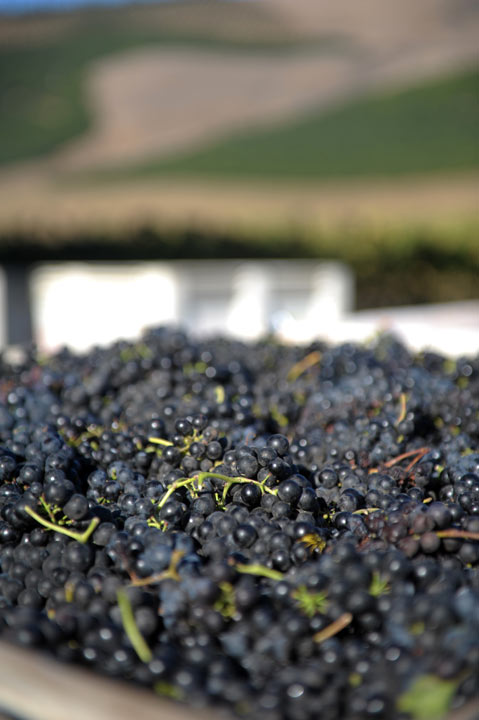 The purchase is the latest for Banks in his constantly expanding Terroir Selections portfolio that includes Sandhi and Maison L'Orée as well as Maycamas and Leviathan from the Napa Valley, Wind Gap from Sonoma, Mulderbosch, Fable, and Marvelous Wines from South Africa, and the charity-meets-wine project Cultivate. He also once owned the Napa cult wine house Screaming Eagle and first came to Santa Barbara in 2001 to plant the Jonata Vineyard in Ballard Canyon. He and his wife, Ali, never left, eventually buying a home in Santa Barbara. In 2007, they also bought Mattei's Tavern in Los Olivos and spent five years getting permits to renovate it into a hotel. The County of Santa Barbara finally approved those plans this past summer, around the time the on-site restaurant reopened.
"We're knee deep in Santa Barbara," said Banks. "I love this county, and I think we have the potential to make wine as good as any single place on earth."
Banks first learned of Qupé about 20 years ago, when his friend Kent Torrey, who runs The Cheese Shop in Carmel, told him it was the best syrah in California. "I just loved them," said Banks. "What I keep telling Bob is: 'Let's keep following your vision. We don't need to look at marketing studies. We don't need to look at trends. We just need to follow your lead and your vision and stick to it.'"
That must be music to Lindquist's ears, as his success led to his growth which led to his headaches on the marketing, sales, and money sides. "This allows me to focus on the wine, and not to have to worry about the financial end of the business," he explained. "That can really wear on you."
Banks thinks this sort of trajectory — in which creative-minded winemakers bit off a bit more than they want to chew with expansion — is probably happening all over the wine business. "He let his business get too big for who he is," said Banks. "Growth sounds great and exciting, but if it takes you away from what you love, it's not anything."
Neither expects any major changes in the way things are done at Qupé, with about 60 percent of the 40,000 cases being syrah, followed by a big chunk of chardonnay, followed by a smattering of other Rhone varietals such as grenache, rousanne, and marsanne. Said Banks, "I feel like my role in all of this is to find really smart, interesting, and passionate people and help them achieve their vision and their dream."
When it comes to Qupé, Lindquist's vision is crystal clear: "We're bullish on syrah, especially cool-climate Central Coast syrah."
See Qupe.com.