Briefs
City Council Donations Flying In
Does the Santa Barbara Race Have More Money than Ballots?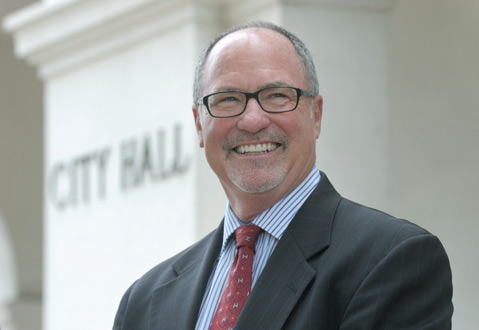 Based on the slow rate of return for mail-in ballots just days away from the next Tuesday's grand finale, this year's Santa Barbara City Council race is not generating much heat at all. But based on the flood of campaign cash pouring into the candidates' coffers, this year's contest qualifies as a veritable forest fire. Although this year's fundraising still lags behind the record set in 2009, when Texas billionaire Randall Van Wolfswinkel spent $750,000 to give City Hall a political makeover, this year's contest will set a few new records before all is said and done.
Council candidate Gregg Hart, one of the eight challengers vying for a council seat, has generated $113,098, far more than anyone running for council has ever raised. That figure is somewhat inflated by the $10,000 Hart loaned his campaign and the $12,500 his campaign consultant Brian Robinson donated as an in-kind donation. But even so, Hart cleaned up with the major public employee labor unions, getting about $20,000 from the police, firefighters, and general employee unions.
Trailing Hart was fellow challenger David Landecker, who raised $88,447. Landecker received no money from public employee unions, nor did he loan his campaign anything.
Hart and Landecker are both former councilmembers hoping to make their respective political comebacks, and both hail from the liberal Democratic side of the political spectrum. Although the two used to attend the same Super Bowl parties, relations have been strained as the two have found themselves in competition. In the past, Hart was more of a political centrist with crossover appeal in the downtown business sector, while Landecker enjoyed support from the liberal environmental wing of the Democratic party. In this year's election, the Democratic machine opted to endorse Hart as well as incumbent Bendy White and challenger Megan Diaz Alley.
This year, three council seats are up for grabs and two incumbents — Frank Hotchkiss and Bendy White — are seeking reelection. As of October 30, White reported raising $81,690 and Hotchkiss reported $63,315. Challenger Lesley Wiscomb reported raising $80,164, but of that, $15,000 came from her husband, Scott Wiscomb. Jason Nelson, the vet who served in Afghanistan, reported raising $55,822, and Megan Diaz Alley, the most progressive voice, generated $43,239. Challenger and planning commissioner Michael Jordan raised $14,720. Candidates Matthew Hunter Kramer and Cruzito Cruz did not raise enough to trigger campaign finance reporting requirements.
While the council race has generated more interest this year, Mayor Helene Schneider is running for reelection against challenger Wayne Scoles, a Mesa neighborhood activist and outspoken critic of city police. Although Scoles has managed to pepper the Mesa with campaign yard signs, he has not raised enough to trigger campaign reporting requirements either. Despite the apparent political cakewalk, Schneider raised $111,134, also a campaign record. Schneider explained she was especially aggressive in her initial fund-raising efforts in hopes of giving potential challengers serious second thoughts about taking her on. The strategy has clearly worked. Once that objective was realized, many donors eager to back an obvious winner jumped on board.
As of October 30, all candidates combined raised $652,079. How much that breaks down per vote has yet to be seen, but city election officials have reported that the mail-in ballots are coming in much slower than in the previous two mail-in elections. (If only 17,000 ballots are cast, as was the case in 2007, that would translate to $38 per vote.) Compared to the same time in 2009, 2,638 fewer ballots have been mailed in, and compared to the same time two years ago, the deficit is 1,564 ballots. Privately, some city officials worry turnout could be lower than 30 percent.