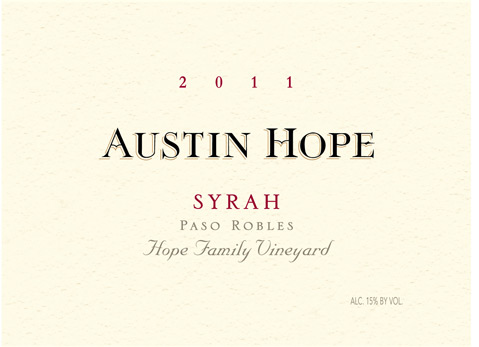 Austin Hope Syrah 2011: Chuck Hope is one of the grape-growing pioneers of Paso Robles, and his family's largest label, Liberty School, represents one of the best values you can find on grocery store shelves.
There's also the blend champion, Treana, and the the multi-vintage powerhouses, Candor and Troublemaker, but this label, named after his son — who is the winemaker, modern visionary, and contemporary face of the brand — is where they throw their high-end, single varietal attention, focusing solely on small lots of grenache and syrah.
The 2011 syrah — a hand-picked blend of four clones that got pumped over for 10 days before a three-week extended maceration and 10 months in new French oak — is luscious evidence of that care, equally layered parts of juicy berry and barrel smoke, with a plum finish.
See hopefamilywines.com.