Drink
Farm to Bar: the Back Country
The Back Country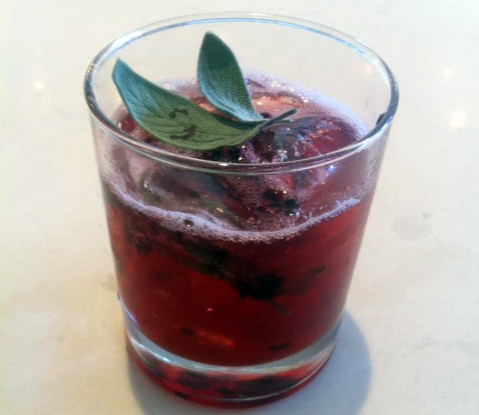 This weekend I found myself in the Santa Barbara back country. As it was getting later in the day, I decided to sit down and catch my breath. What happened next was, in my opinion, life giving me a high-five. I sat down next to a wild blackberry bush and decided to sweeten the deal by cheers-ing myself with a flagon of Beam. I chased it with a blackberry and found myself tapping fingertips to thumbs. (The only time when inspiration needs to be addressed, I find myself fingertips to thumbs.) Playing the piano of my mind, inspiration coursing through my hands. Usually when I stop to listen, it's a pretty sweet song. It turns out that these wild blackberries were different, they had a rustic, earthy tone to them. Upon inspection I noticed they were growing directly between three sage plants. The world just gave me its natural beauty, its perfect harmony. Rustic sage mixed with tart blackberries, bridged only by bourbon and bitters.
The Back Country
-Muddle one blackberry with a dash of bitters, 1/2 oz lime juice and 1/2 oz simple syrup.
-Add 2 oz bourbon and ice, shake and pour into rocks glass. Garnish with sage and a bitters soaked blackberry.